Top 10 Luxury Spa Resorts in Cox's Bazar, Bangladesh
Giving yourself some time to relax and unwind over the holidays is just what you need after a long, hectic, and monotonous work schedule. Roaming around different places can help enhance relaxation since this will bring you closer to nature. If you are seeking a good spot with an aesthetic view of the ocean, Cox's Bazar, Bangladesh, is without a doubt the best location to go to.
Imagine being able to enjoy the surf while getting personal treatment. Spa resorts allow you to enjoy the atmosphere while getting pampered yourself. There is a list of the top 10 best spa resorts that are currently accessible in Cox's Bazar, Bangladesh.
When you visit DERA Resort & Spa in Inani, Cox's Bazar, you'll find a peaceful retreat where you can relax and experience the benefits of being in intimate contact with nature. We make sure that touring couples, families, and businesses all have a wonderful time. In this little heaven-like corner of the earth, enjoy the peace and beauty of the hills on one side and the vastness of the sea on the other.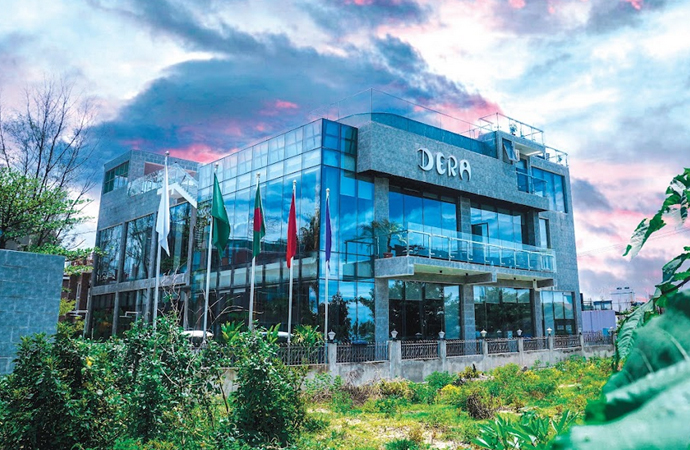 The Amenities You Might Enjoy:
Accommodations:

Villa: Starting from BDT 1,50,000 (USD 1744) to BDT 30,000 (USD 348) for almost 2670 Sq. Ft. to 730 Sq. Ft.
View Suite: BDT 16,000 (USD 188) for 730 Sq. Ft.

Meetings & Events:

Banquet Hall - 2325 Sq. Ft.
Conference Hall - 1600 Sq. Ft.
Meeting Room - 640 Sq. Ft.

Finest Dinning Restaurant
Infinity Swimming Pool
Organic Thai Spa
GYM & Fitness
Sayeman Beach Resort was Cox's Bazar's first private hotel. The resort has been modernized while retaining its legendary status. The resort has rooms with views of the sea, beach surfing, water sports, a Thai spa, great food, and space for events.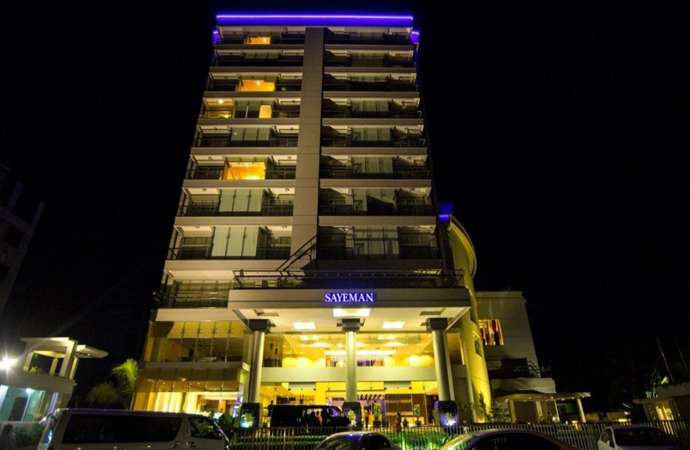 You Can Enjoy Its Mesmerizing Facilities:
Ocean Front Accommodations: Starting from BDT 12,500 (USD 150) to BDT 48,000 (USD 578) for 1500 Sq. Ft. - 475 Sq. Ft.
24-hr Restaurants & Bars
Meetings & Events: Maximum 4338 Sq. Ft. - Minimum 900 Sq. Ft.
Relaxation: Infinity Pool, Tararom SPA, GYM, Children's Pool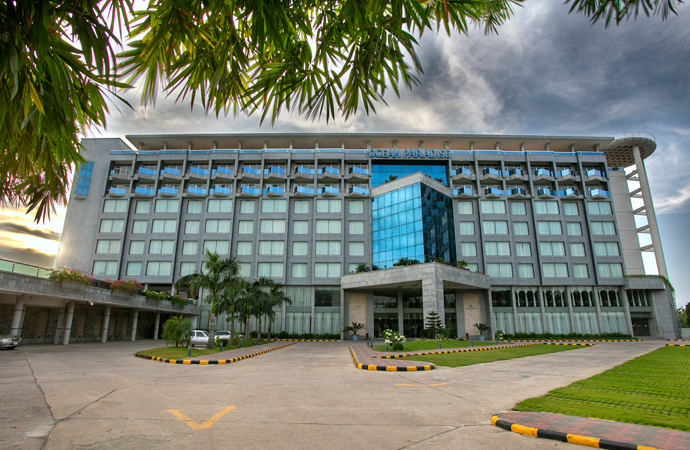 Ocean Paradise is a luxury resort with great facilities and tasty food. Imagine waking up to daylight on a tropical sea's horizon. Mountains and coral reef islands are great locations to unwind and enjoy nature.
Amazing Attractions Are Available for You, Such As:
Rooms & Suites: Starting from BDT 12,000 to BDT 90,000
Food & Beverages
Pool & GYM
SPA
Meeting & Banquet Halls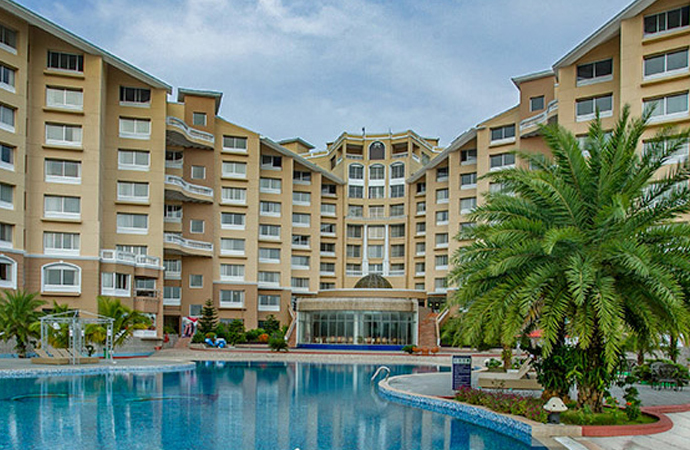 From this resort, you can see rolling green hills to the east and an infinite sea to the west. This 15-acre retreat is 40 minutes away from Cox's Bazar. Their enticing services include:
Sea View Suite & Rooms: Starting from almost BDT 7,000 to BDT 76,000
International standard restaurants & bars
Large meeting & events facilities
Samayaa world SPA
GYM
Swimming Pools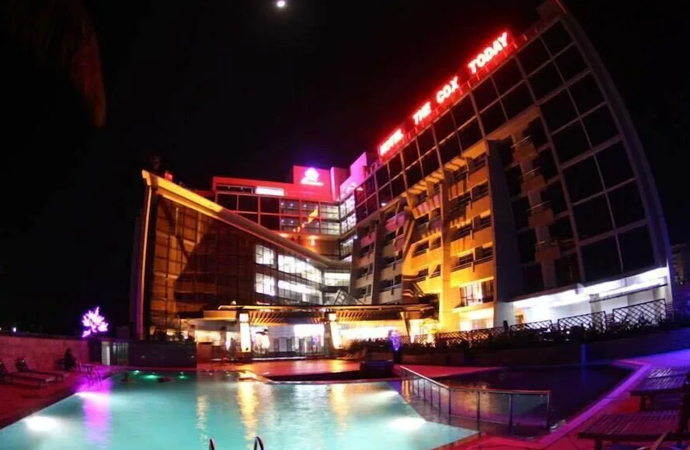 The Bay of Bengal panorama and the hotel's high standard of elegance have made this privately owned 5-Star Standard hotel a local favorite. This hotel is a popular choice for newlyweds, international guests, and business clients because of its great services and amenities.
Their range of offerings includes:
Accommodations: Starting from BDT 7,500 to BDT 80,000 for 470 Sq. Ft. to 1900 Sq. Ft.
Restaurant: Dining, coffee shop, juice bar, poolside BBQ, Bar
Meeting & Event Halls
Thai SPA
Swimming Pool
Billiard Zone
Sauna, Jacuzzi
GYM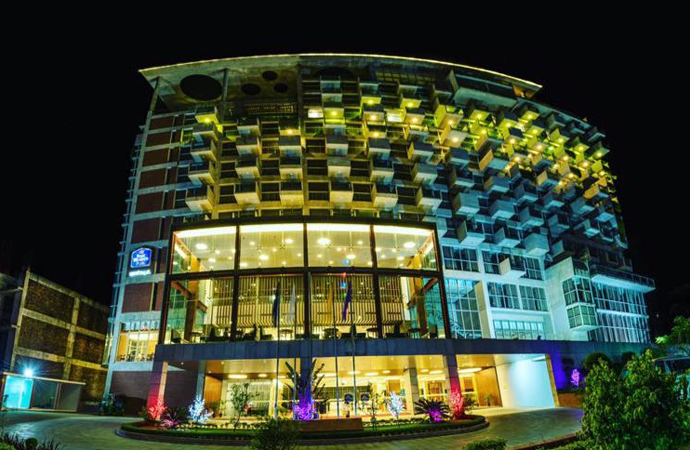 The US-based global hotel chain in Cox's Bazar, Best Western Inc. (BWI), has been in this industry for a long time and has been managing this property since its inception. The hotel is set among lush green hills, with the world's longest sea beach and balmy weather year-round.
The services you may find convenient:
Room Facilities: Starting from BDT 6,500++ (USD 81++) to BDT 11,500++ (USD 130++)
Restaurants: All-day Dining, Lobby Cafe, Garden Restaurants
Banquet & Meeting Rooms
Swimming Pool
Fitness Center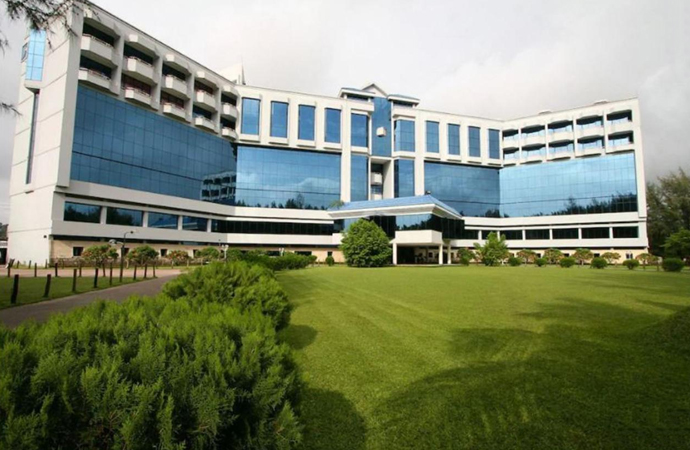 At Seagull, the elegant rooms and suites are ideal for a holiday. High-end facilities and the generosity of Bangladeshis make the sea, hills, and shrub trees even more magnificent.
Here are some of their offered luxuries:
Accommodations: From BDT 7,500++ (USD 80++) to BDT 49,800++ (USD 535++)
Well-organized dining
Pool cafe
Ballroom Hall
Poolside lawn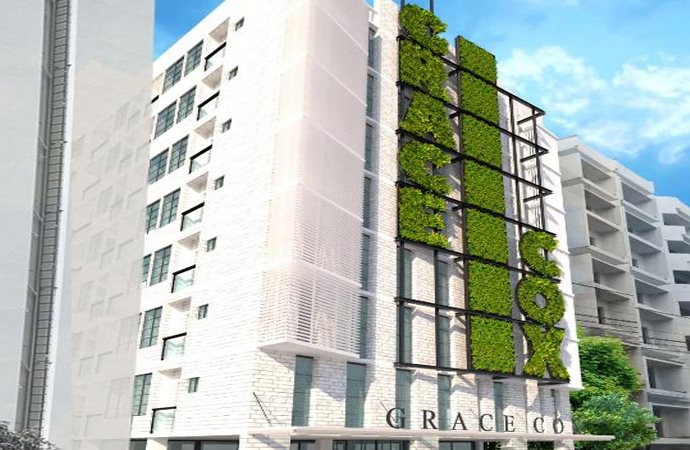 The hotel is exquisite, with eye-catching interiors and comfortable rooms. The hotel will offer all associated services to ensure your happiness and satisfaction. The range of facilities you can have:
Rooms: From BDT 6,000 to BDT 16,000 for 280 Sq. Ft. to 600 Sq. Ft.
All-day dining
Coastline cafe
Bay view hall
Mini bar in all rooms
Indoor billiard service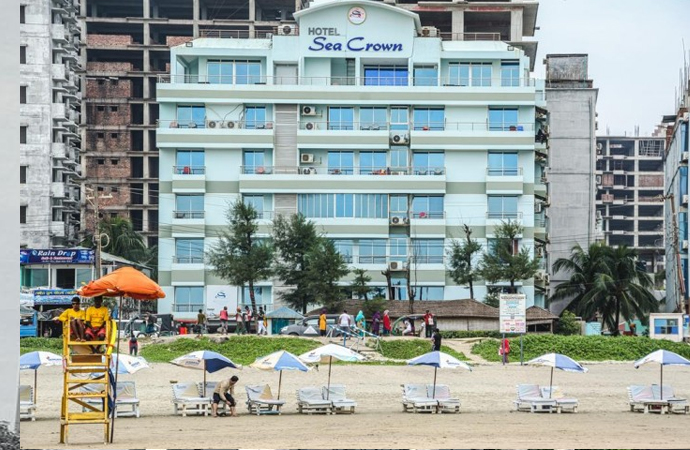 The hotel is about 100 meters from the Kolatoli intersection, making it a handy starting point or ending destination for beachgoers. The traditional hospitality of warmth, friendliness, and attractiveness has been coupled with the hotel's stunning design to create a 3-Star Deluxe establishment.
The facilities they provide:
Accommodations: From BDT 5,000 (USD $50) up to BDT 50,000 (USD $500)
Complimentary Buffet Breakfast
Restaurant
Bar-B-Q
Billiard Game
Sea Level Bar
Minibar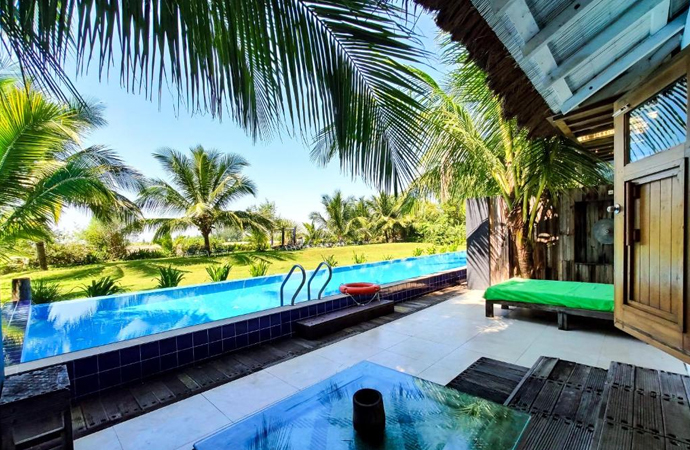 Reconnect with nature at the resort's suites and cottages. Every room has handcrafted details. The resort's tented roofs, bamboo walls, and teak finishes depict nature's profusion. Their amenities:
Suites & Villas: From BDT 6,325 to BDT 18,975
Fine dining with organic foods
Mosquito nets and natural repellents
24-hour housekeeping
These resorts provide a whole retreat. From spa treatments to customized outdoor adventures, you'll feel rejuvenated and energized for life. Take a relaxing break with loved ones at the finest SPA Resorts of your choice in Cox's Bazar.
Make Great Use of Your Next Weekend Right Away
Book your favorite room or villa to explore the next best thing.