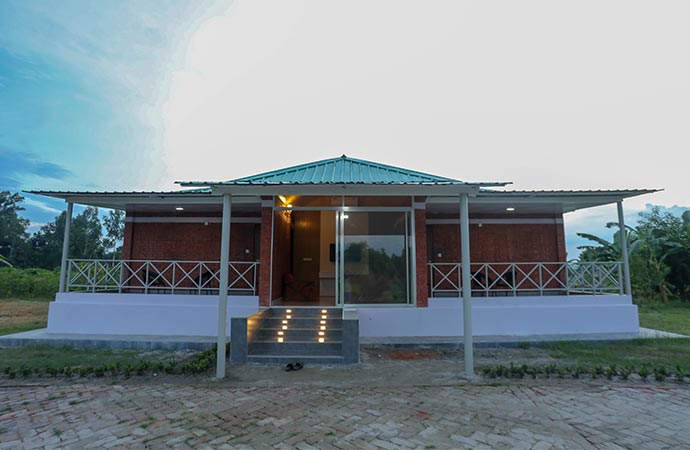 VIP cottage of Our Resort
VIP cottage is our resort's one of the newest addition to please our visitors from different parts of the country. With its serene view, the resort offers a great gateway from the hustle and bustle of everyday life.
Its peaceful setting is perfect for unwinding a day-long experience of the area's charming scenarios. The cottage offers 517 SFT total space with 2 adults occupancy.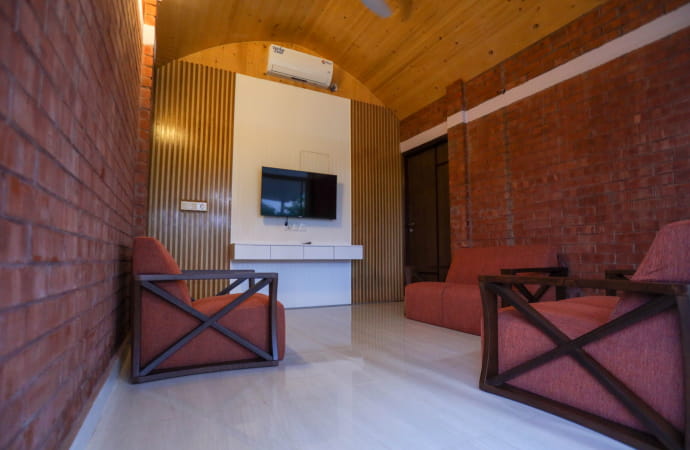 Elegant Accommodation
On the outside, you'll find a lawn for taking in the views or lounging on the comfortable furniture. Hence, our VIP Cottage has become the perfect place to relax and recharge yourself. There is a well-organized dining area, as well as a living room with a hotel mode TV and other facilites.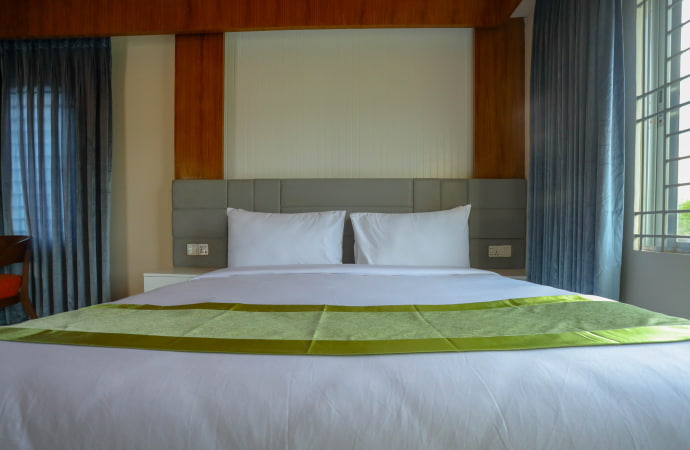 Why Our VIP Cottage?
When you move into our VIP Cottage, you're getting more than just a place to stay. You're also getting access to shared amenities like a pool, golfing, etc. facilities.
In addition to all the recreation opportunities available on-site, you can also explore the surrounding area by renting bicycles or walking trails. And if you need to work from home but don't have time to leave your cottage, there's free Wi-Fi and plenty of outlets for charging your devices.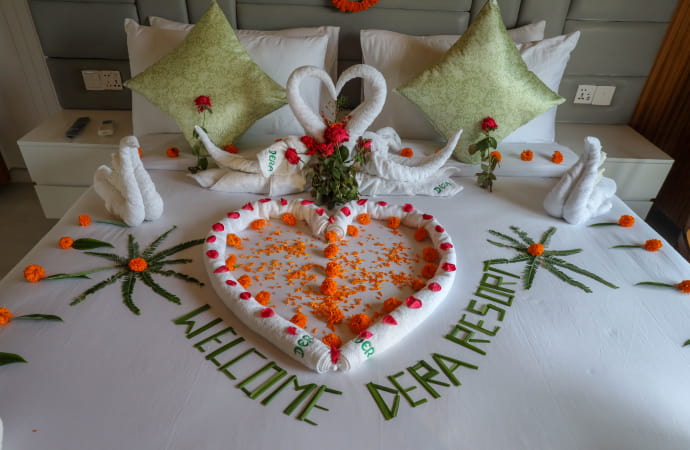 Unwind the Majestic Beauty
The exterior of the cottage consists of a series of arches and columns that create a unique look, while the interior features wonderful designs and many windows that allow plenty of natural light to enter. The cottage also includes a swimming pool experience, which makes it perfect for relaxation after a long day exploring the area. It's perfect for couples or small families who want to get away from everything but still be close to everything.
The location of the resort is perfect for travellers and city dwellers wanting to explore Manikganj and its many attractions. So if you're looking for a serene getaway with plenty of amenities nearby, VIP Cottage may be the perfect choice for you.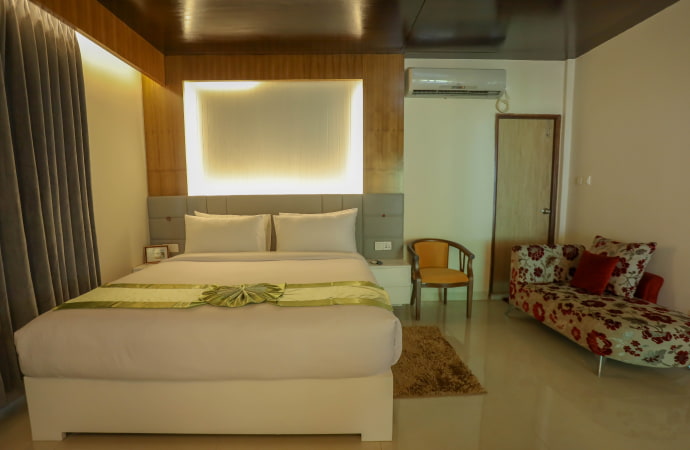 Cottage Features & Amenities
1 King Size Bed
Balcony
Iron & Stand
Electronic Safety Locker
55" Hotel Mode TV
Complementary
Available Rooms and Suites
Unbox the next class of relaxation and entertainment.