DERA Resort & Spa - Manikganj
DERA Resort & Spa, Manikganj is a 5-star all-inclusive resort with facilities and amenities that meet modern and contemporary tastes and standards. The resort is situated at Manikganj, only an hour drive from Dhaka city centre. It's a true natural destination where one can enjoy one of the best collections of flora and faunas.
DERA Resort & spa, Manikganj offers exciting features and facilities like: adventure camp, golf course, swimming pool, organic Thai spa, health and fitness centre, mini-zoo, angling, horse riding, boating, cycling, kids play zone, conference room and many more….. Exciting outdoor games like football, tennis and badminton are also available for enthusiasts.
One who wants to spend time in a picturesque and tranquil place, the best destination welcomes you is DERA Resort & Spa, Manikganj, with the motto 'meet your needs….'; please come and explore the unfounded pleasure and luxury amidst nature.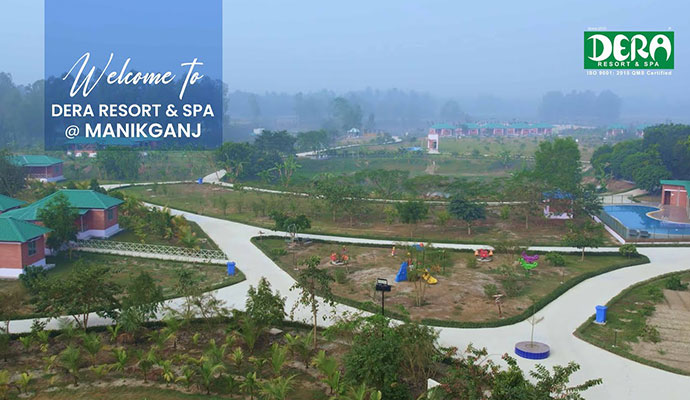 Features & Amenities
Come and enjoy the adventure & worldclass amusement.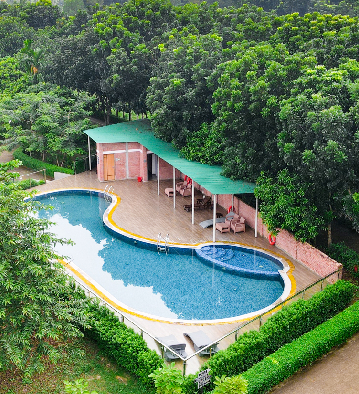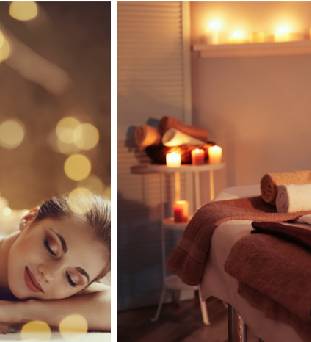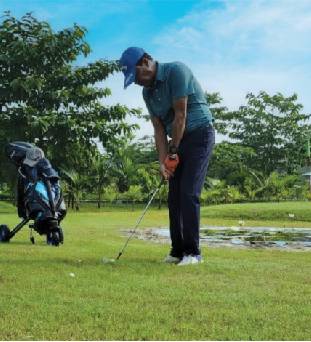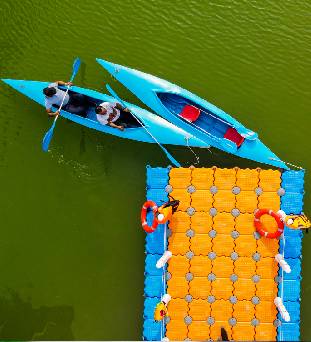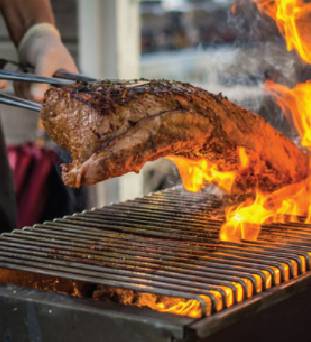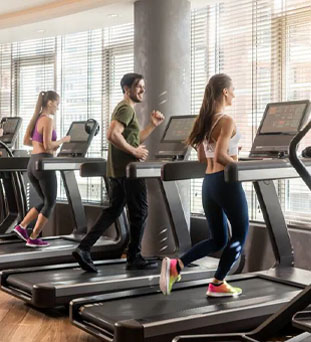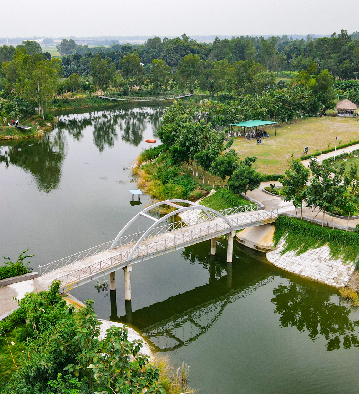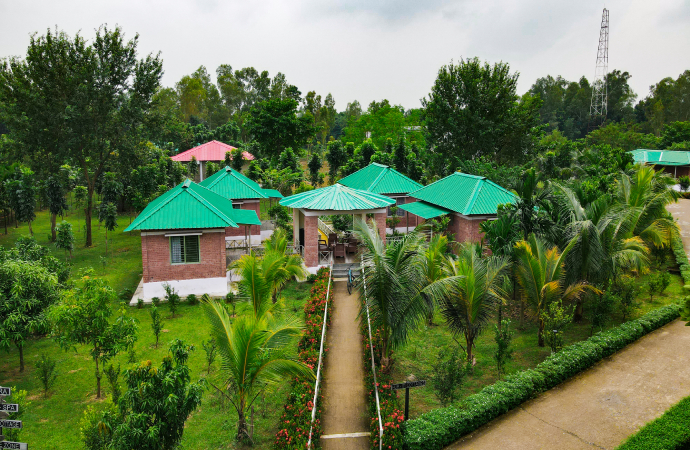 Resort Facilities
Laundry- a world class laundry to take care of all linens including your personnel wears and clothing.
Snooker- a perfect place for snooker lovers.
Adventure camp- test your stamina and endurance and feel the military way of living rugged but proud life.
Water fall-enjoy the beauty and the sound melody of waterfall.
Resort Features
Luxury Cottages
One Multi-cuisine All Day Dining (ADD) Pastry & Juice Bar (… person capacity)
Rooftop BBQ
Thai Organic Spa
Swimming pool
Open Shower arrangement with every suite (Ground Floor)
Spacious Banquet equipped with contemporary amenities
Executive Meeting Room with AV System
Board Meeting Room with AV System
24-hour fitness center
Kids Game Zone
Modern Laundry
Beauty Salon
Coffee Shop
Hooded Beach Chair
Live Music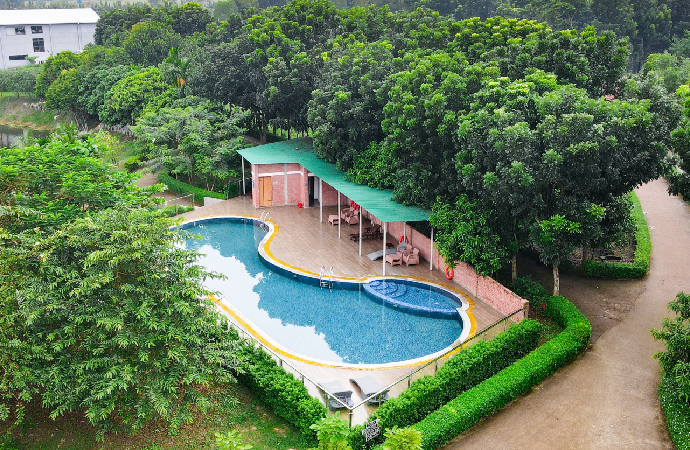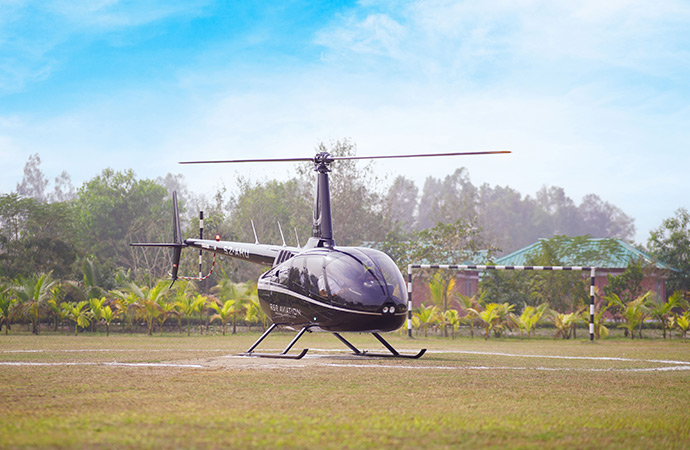 Amenities
In-villa welcome drinks on arrival
2x Mineral water bottles at room on daily basis.
Complimentary breakfast.
In room complimentary tea/coffee making facility.
Free internet access (Wi-Fi).
Free swimming pool usage.
Services
Tourist Guide support (On request)
Doctor on site
Activities
Boating- enjoy boating in the natural lake and get free of day-to-day stress of life.
Angling-hook your fortune fish with rod and line.
Golf- reflect your confidence in golfing.
Horse riding- be a hero while riding on a horse and look for the heroine waving her hands to encourage you further.
Rope sliding- enjoy the thrilling adventure of rope sliding
Cycling-pass around the resort with cycling and burn the extra fat that may be bothering you.
Tree climbing- acquire techniques of climbing trees to build your confidence.
Kite competition- remember your old days participating in kite competition.
Rafting- group in boat rafting in our water-body.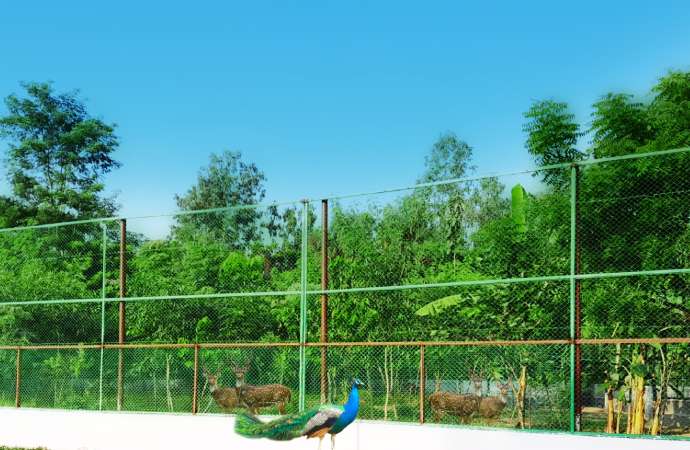 Our Key Activities at a Glance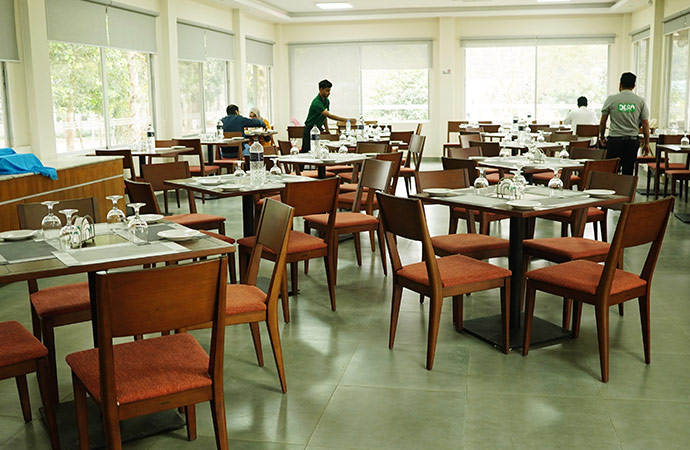 Dining
The Dining Room: serving breakfast, lunch, and dinner
The signature restaurant, offers fresh seafood and grilled meats
The nonalcoholic Bar, with international refreshments
Candlelight Dinner
Technology
Complimentary Wi-Fi access in villas and public areas
55 inches Hotel mode smart TV
9 D Virtual Games (Fun in VR Product)
IDD Telephone in Bathroom