Best Places for Tourists in Bangladesh
Routine-bound office tasks, continuous study, or a busy schedule-life can make anyone exhausted easily nowadays. To revive yourself with joy and pleasure as well as spend some quality time far from the dust, noise, and crowd of your city; you can travel to various tourist places in Bangladesh.
Bangladesh is a wonderful destination for natural sites and tourist spots. If you want to amuse yourself passing some memorable time around nature with family and friends, then you are in the right place.
Here you are going to be introduced to some of the best tourist places in Bangladesh where you can spend your recent vacation or future leisure time discovering the different divine beauty of our beautiful country.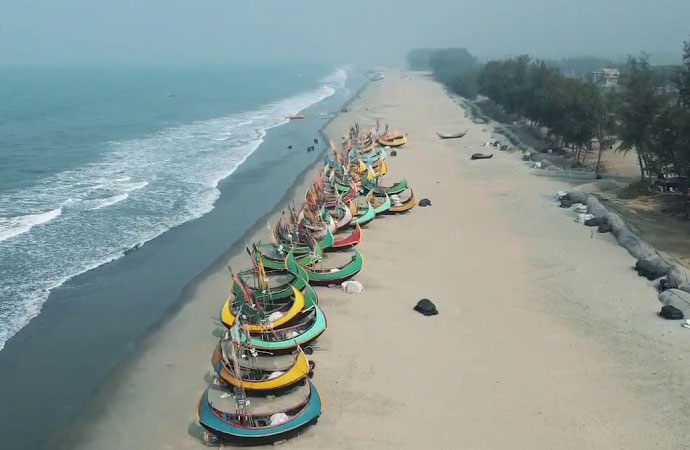 1. Cox's Bazar
The most popular tourist place in Bangladesh, Cox's Bazar, is not only famous for its longest sandy sea beach but also for its picturesque, scenic beauty all over the world. Especially, the beautiful moment of the sun rising and the sun setting on the sea cannot be described in words. Sea diving, fresh seafood, horse riding, parasailing, and hiking hill tracks- are the main attractions here.
However, there are many hotels, motels, and resorts for staying comfortably in Cox's Bazar. Dera Resort & Spa is one of the best places where you can stay with many facilities and features of modern luxury at a reasonable cost compared to others.
Book a Room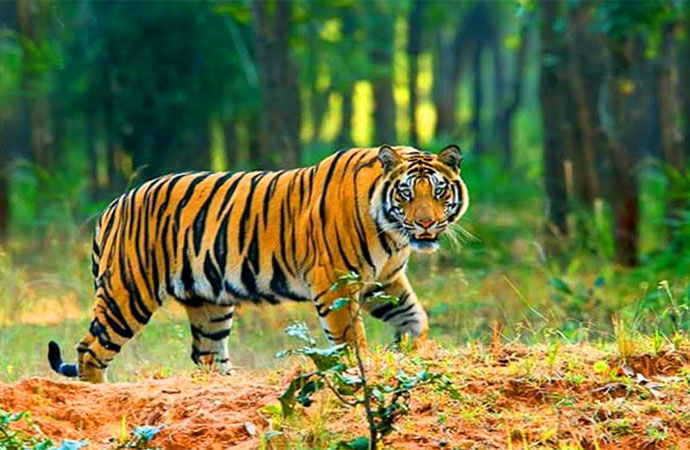 2. Sundarban
If you want to unleash yourself into the enormous, lush green nature and fresh air; then Sundarban is the best tourist place for you in Bangladesh. It is the largest Mangrove Forest which has been declared as a World Heritage Site by UNESCO. The majestic Royal Bengal tiger is the main attraction of this forest.
Besides, it's also a kingdom of different kinds of plants, birds, and animals like- saltwater crocodiles, hawksbill turtles, river dolphins, etc. Trees, lands, water, and rustic village life- all made the Sundarban a dream place for nature lovers and photographers all around the world.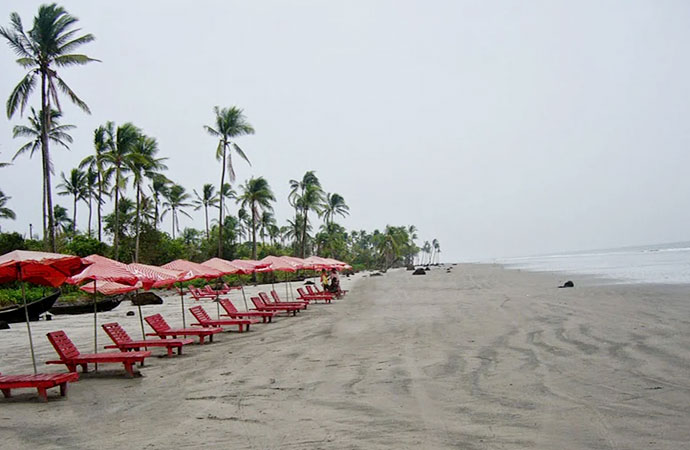 3. Kuakata Sea Beach
Kuakata is another unique tourist place for panoramic beauty in Bangladesh. Situated at Kalapara, Patuakhali with 18 kilometers of long captivating expansion, it has been renowned for its impressive sunrise and sunset.
You can also be delighted visiting the Buddhist Temple, Jhaubon, Gangamati Reserved Forest, Eco Park, Shutki Palli, and many more places here.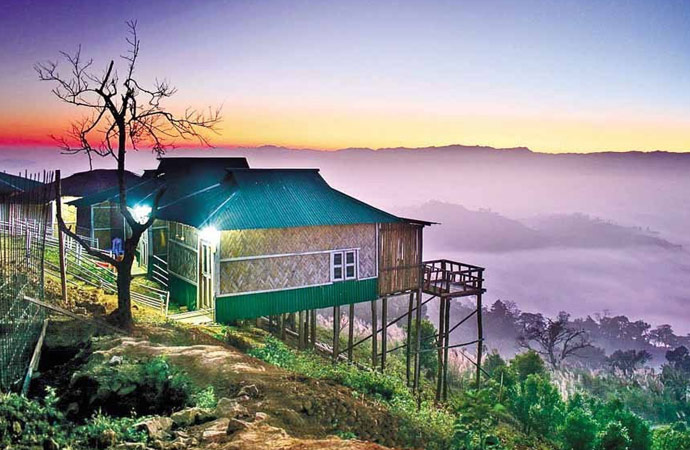 4. Sajek Valley
If you want to roam and lose yourself around the waves of clouds, then Sajek Valley is the best tourist place for you in Bangladesh. This destination is 1800 feet above sea level and surrounded by hills.
Sajek is called "The land of the clouds'' and "The roof of Rangamati" for its lofty height and position.You can make some unforgettable memories and dreamy photographs by going to Sajek with its zigzag roads through the clouds.
Different types of weather in a day is another feature of this place. Mountains, forests, clouds, and rivers altogether make a tourist spellbound here.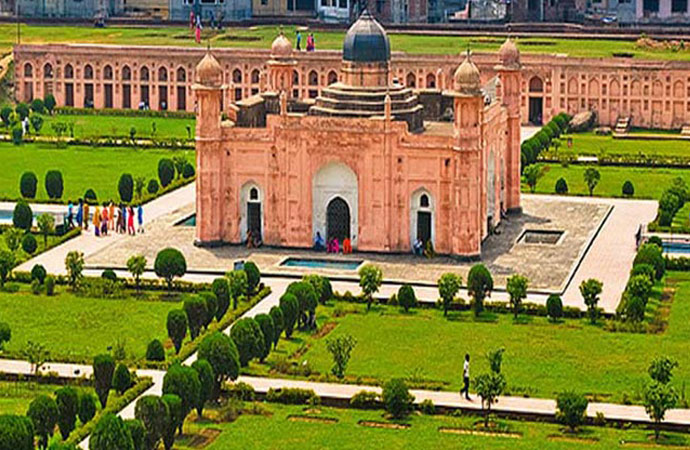 5. Lalbagh Fort
Lalbagh Fort or Aurangabad is a historical tourist place where you can enrich both your knowledge and happiness by witnessing many traces and remnants of history.
It was built by the Mughal prince, Muhammad Azam Shah in 1678 beside the Buriganga river in the southwestern part of Dhaka. Covered with lawns, fountains, and water channels, this fort was once used as the official residence of the governor of the Mughal province.
You can experience and enjoy different kinds of Mughal architecture, designs, myths, and stories by visiting Diwan-i-Azam, the Tomb of Bibi Pori, Lalbagh Fort Mosque, the square-shaped water tank, and many more remarkable places here.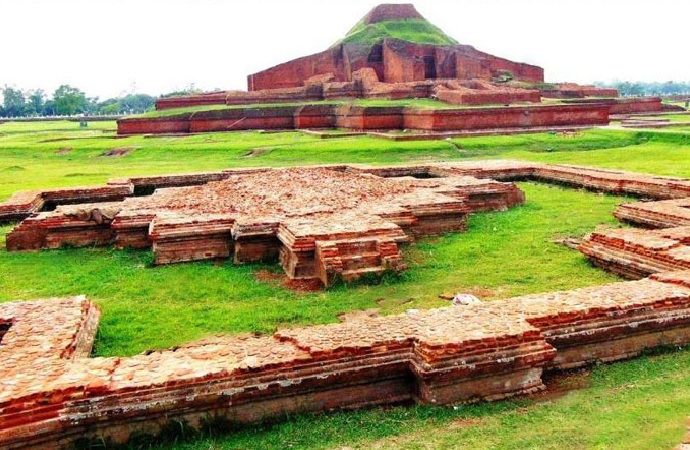 6. Paharpur
Paharpur Bihar or Sompur Mohavihara is another historical and spectacular tourist place in Bangladesh. This magnificent monument is located in a village named Paharpur under the Badalgachi Upazila of Naogaon and is famous for its archaeological significance.
You will find a different taste of beauty as this Buddhist monastery conveys a unique artistic value representing beautiful Terracotta plaques, decorative walls with carved brick cornices, and stones of the temple. The wonder of nature and the artistic skill of ancient people will undoubtedly enchant you there!
7. Sreemangal
The "Tea Capital of Bangladesh", Sreemangal is an eye-soothing, breath-taking tourist place in Bangladesh. The mile after mile of green shade of trees under the azure sky, fancy lakes, lofty hills, betel, lemon, pineapple, and beautiful rubber garden, – all, will mesmerize your mind.
Apart from the tea garden, there are many other spots, like- Lawachara National park, Madhabkunda Waterfall, Madhabpur Lake, Unakoti, Baikka Beel, and Sitesh Babur zoo which will also impress a visitor from any corner of the world. And finally, the "Satrang Tea '' is a must-try that you shouldn't miss by any chance at Nilkantha Tea Cabin there.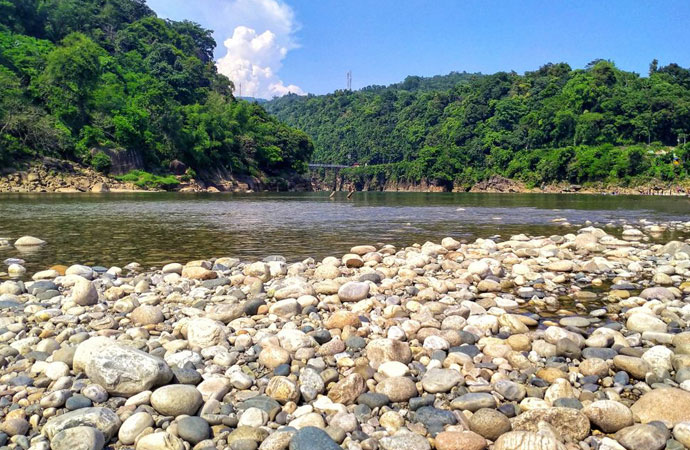 8. Jaflong
Jaflong is an exceptional tourist spot in Bangladesh which is a rare combination of hills, rock, and water streams. 56 kilometers away from Sylhet city, Jaflong is an immense source of natural beauty. The mountains and streams, the rolling stones from hills, the crystal clear dazzling water of the Goain river, and the distinct colorful life of the Khasia people will surely give you a lifetime experience there.
Final Speech
These are some of the best tourist places in Bangladesh where you can remove your boredom with the close contact of your family members or some peaceful time only with yourself. But you can keep Cox's Bazar on the top of your choice list as most people wish to go there since it is the largest sea beach in the world. In that case, Dera Resort & Spa can be your first choice to make your whole trip colorful and memorable forever.
Packages Of Dera
Make Great Use of Your Next Weekend Right Away
Book your favorite room or villa to explore the next best thing.