Recommended Tourist Spots to Visit in Chittagong
Chittagong is the commercial capital of Bangladesh. This city is surrounded by the Karnaphuli River, hilly areas, and the Bay of Bengal. The significant places in the tourism industry of Bangladesh are located in Chittagong or this Division. In this article, we will introduce you to some of the tourist spots in Chittagong which can be helpful in your travel plans.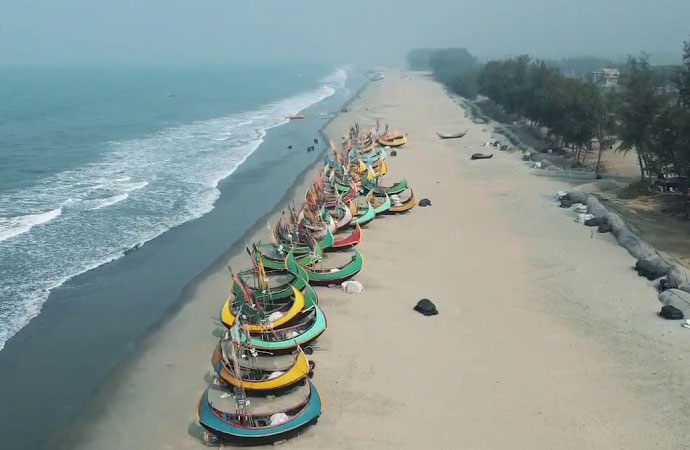 Cox's Bazar Bangladesh
Cox's Bazar is one of the best tourist spots in the Chittagong region where the world's largest sea beach stands which has a length of 150 km. People from around the world come to Cox's Bazar to enjoy its Infinite sea view. When you go through the marine drive road you can enjoy greenery on one side of the road and on another side you enjoy the charming sea view.
Numerous hotels and resorts are being built all over Cox's Bazar to ensure accommodation for tourists. Dera Resort & Spa is one of the best resorts where you can relax during staying in Cox's Bazar.
Book a Room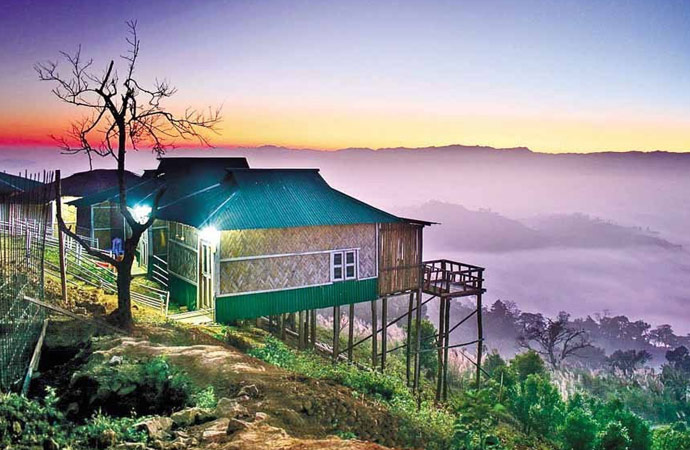 Sajek Valley
Sajek Valley is one of the famous tourist spots in the Chittagong region. It is called "The kingdom of clouds". You can touch the clouds from the peak of Sajek valley.
Everywhere in Sajek Valley, you can enjoy the surrounding greenery and the amazing beauty of nature. The ethnic community lived in this area. Their culture and behavior will fascinate you every time.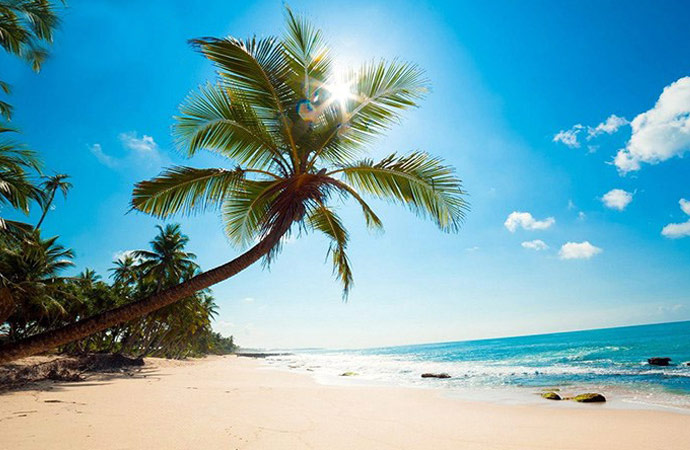 St. Martin's Island
St. Martin's Island is one of the most attractive tourist places in Cox's Bazar. It's called the "Daughter of the ocean". Among all the tourist spots in Chittagong, this Island is the most fabulous place and is famous for local and international tourists for its natural eye-catching beauty and coral reef. People are attracted to this place, but there is no scope to go there except during winter due to the turbulent weather of the sea.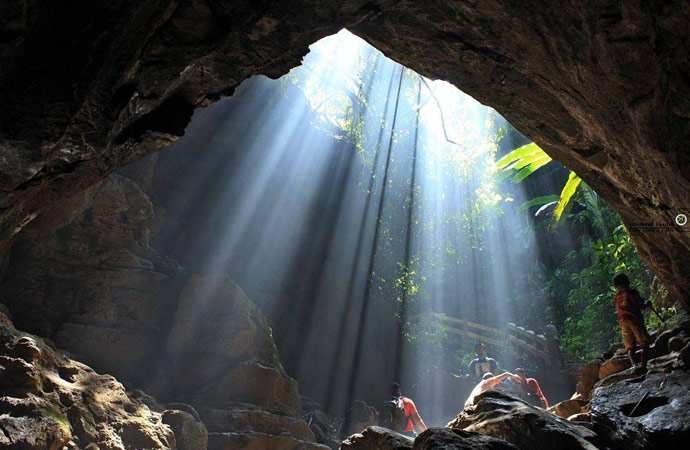 Alutila Cave
Alutila cave is a famous cave located in the Chittagong division. This popular tourist spot is 7 kilometers away from Khagrachari city. There are green surroundings in the cave which will refresh you. This mysterious cave is 100 meters long. You can go inside the cave with a torch to have a thrilling experience!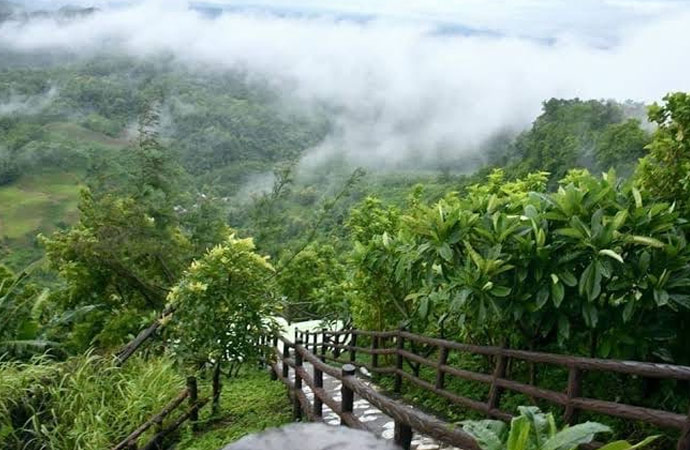 Nilachal
Nilachal! is an attractive tourist spot in Chittagong. This hill is also called tiger hill. Once you stand at the peak of this hill, you can enjoy a mind-refreshing view.
This hill peaks 2000 feet above sea level. For the rainy season, this place would be the best place to enjoy the beauty of nature. In winter you can see foggy weather which can also attract you.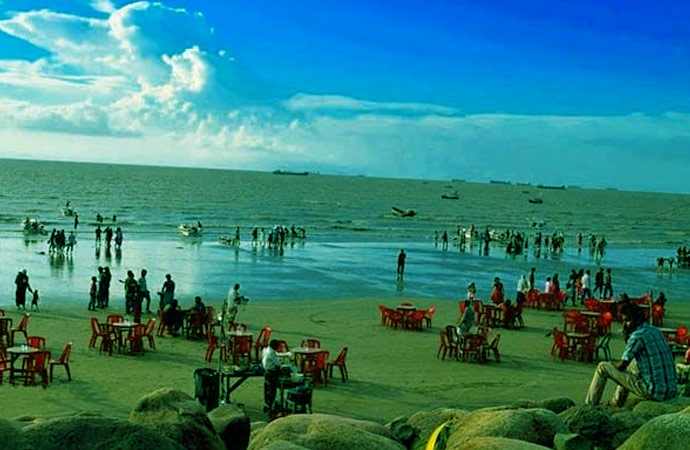 Patenga Beach
Patenga Beach is the most fabulous tourist place in the Chittagong district. This wonderful Beach is about 5 kilometers long which is very attractive. Many tourists visit this place every day because of its unique beauty.
The view of sunrise or sunset in Patenga makes your day more delightful. In the evening especially the sunset will amaze you. There are Burmese markets and different types of delicious street food that must be enjoyable to you.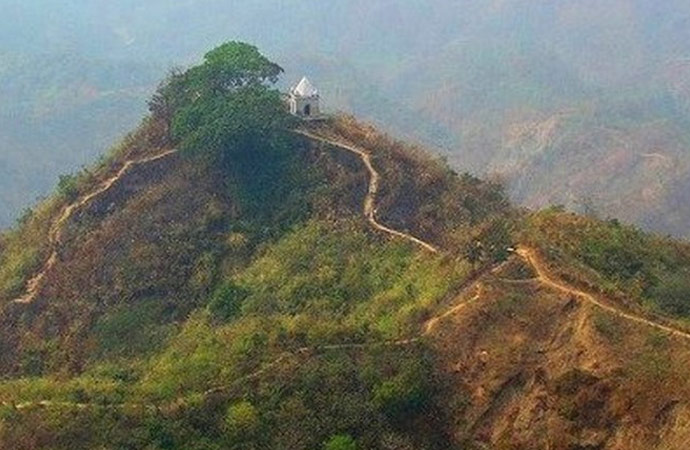 Chandranath Hills & Temples
Chandranath hills is a great tourist spot in Chittagong for its natural beauty. You can enjoy a landscape view from the top of the hills. This place is located 4 km far away east of Sitakunda Bazar. The temple is situated on the peak of the hills.
You can enjoy both mountains and waterfalls in the same direction. The height of the mountain is 1152 feet. It will take 1 hour and 30 minutes to climb to the top of this hill.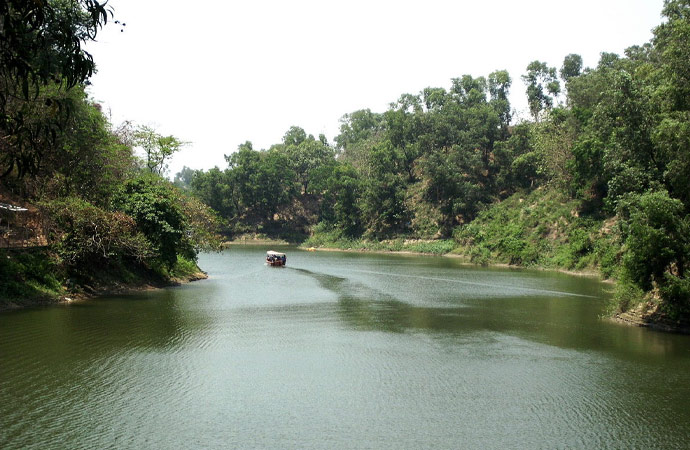 Foy's Lake
Foy's Lake is an attractive and renowned tourist spot in the Chittagong district. This fabulous man maid park is situated on 320 acres of land approx. This beautiful place is located in the heart of the city at Khulshi, Chittagong.
Water park and Foy's lake resort will satisfy you. If you have planned to stay at night near Foy's lake, you can visit Foy's Lake Resort which has all the necessary facilities for relaxation and spending entertainment full time.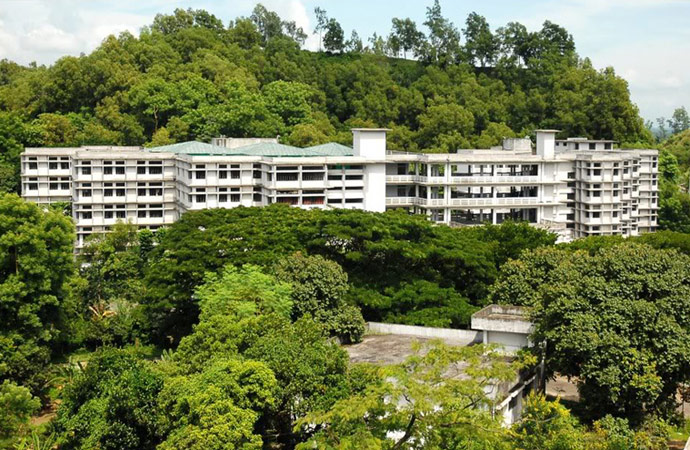 Chittagong University
Chittagong University is called the green University among all universities in Bangladesh. It was situated in 1966 with a huge area of land. This University is located in Hathazari, Chittagong district.
The total area of the University is 1754 acres. There are 54 departments under 10 faculty available at this university. A mosque, cafeteria for refreshments, museum, shaheed minar, and wonderful mountains are also available at this University. All aspects consider Chittagong University as the top tourist spot in Chittagong.
Places to Visit in Chittagong for Tourists
Chittagong is known as the Venice of the East. Important tourist places of Bangladesh are located in this region. Cox's Bazar is one of them. If you come to visit the world's longest beach in the world, you can choose Dera Resort to stay at, which will increase your travel pleasure many times.
Make Great Use of Your Next Weekend Right Away
Book your favorite room or villa to explore the next best thing.