Resorts Near Dhaka City within a Few Hours Drive
A weekend gateway is lovely to ease your stressed mind from work pressure, & daily challenges. You deserve a relaxing experience once in a while away from chaotic cities. Likewise, if you are looking for a resort around Dhaka city for a weekend gateway, you have come to the right place. 
Below we have listed a few 5-star resorts and amazing locations to spend quality time with your loved ones, family, and friends. Continue reading to learn more.
DERA Resort & Spa
Just an hour's drive from the cosmopolitan Dhaka, in Manikganj DERA Resort & Spa awaits you with excusive facilites. It fulfills modern amenities with an added touch of nature - a true 5-star experience. Very spaciously designed, DERA Resort features a big playground for all sorts of sports activities like football and cricket among popular sports. It also fancies a designated playground for young kids. Moreover, bicycles are available to take a personal tour around the resort - comes in both kid & adult sizes.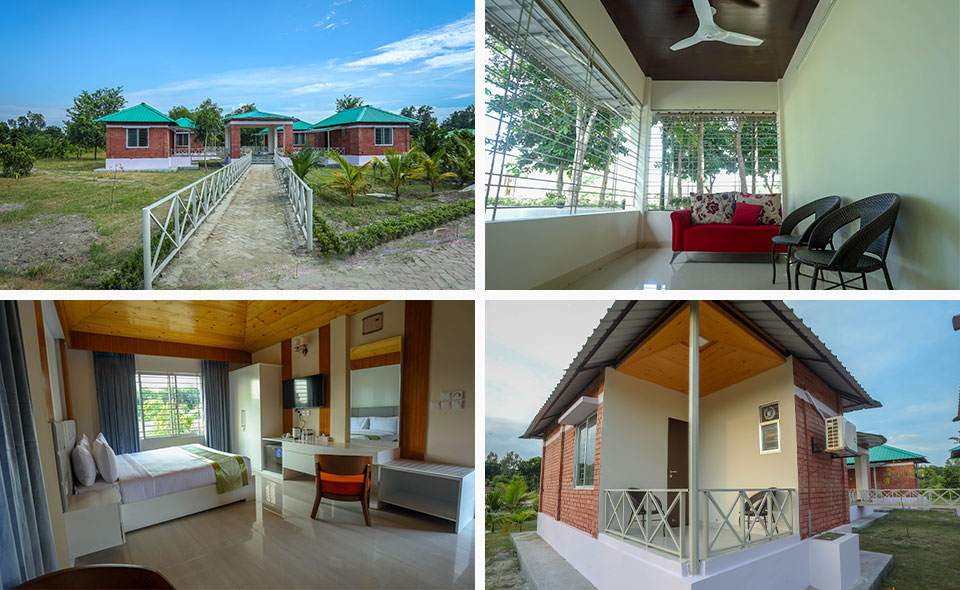 Popular Activities
Swimming
Boating
Kayaking
Spa
Kiting
Billiards
Golfing
Cycling
To learn more, visit the official website, or call the number provided below for a reservation.
Location: Baliyakhora, Manikganj 1800
Bhawal Resort & Spa
If you are looking for a comfortable destination in Sodor, Gazipur, then Bhawal Resort & Spa is the ideal choice for you. It consists of 62 individual villas for families, couples, and honeymooners with attractive facilities. These include one-room villas, one-room suites & two-room suites. You get complimentary breakfast on the first day of arrival, free WiFi, and gym facilities. The swimming pool is spacious enough for multiple individuals and also features a pleasing jacuzzi experience.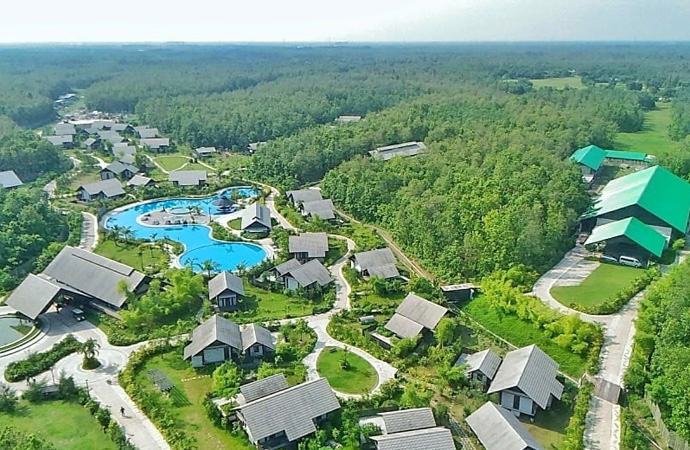 Special Events
Apart from family outings and weekend gateways, Bhawal Resort & Spa is also excellent for hosting special events. It has adequate resources & facilities for:
Meetings
Seminar
Conference
Wedding
Bhawal Resort is surrounded by an exotic natural rainforest, that fancies modern looks, and aesthetics combined with nature's beauty. If you think Bhawal Resort & Spa is the right option for a memorable weekend gateway with your family or friends, then call the number provided below to book your stay.
Location: Noljahni, Gazipur 1740
Sarah Resort
Say hello to a nature-friendly resort yet fitted with all modern state-of-the-art equipment & luxury facilities; Sarah Resort. It is located approximately a 1½ hour's drive from Dhaka City, in the historic lands of Bhawal Rajabari in the district of Gazipur.
Sarah Resort accompanies great value to their customers and is great for families, groups of friends, honeymooners as well as office retreats. There is a grand swimming pool, a shopping mall exclusive to the people staying, a gym equipped with all kinds of fitness equipment, and a cute playground for your kids. Sarah Resort could be your next destination for a weekend gateway.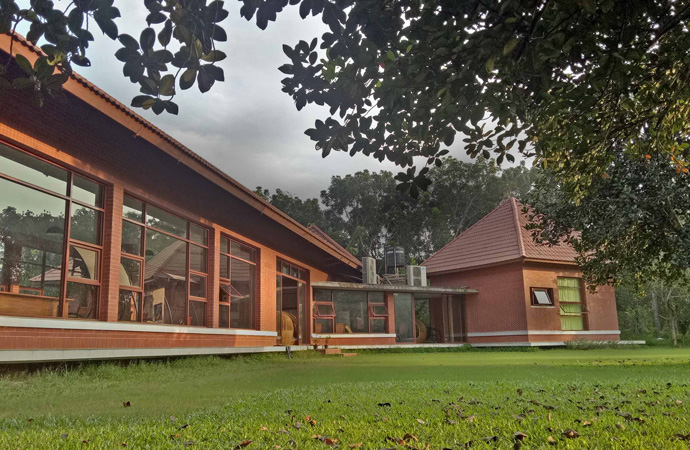 Things To Do
Sarah Resort is filled with fun activities to do which include:
Water Sports
Swimming
Boating
Cycling
Canoeing & Kayaking
Outdoor sports
9D Movies
VR Games
Sarah Resort also offers virtual tours of multiple locations of their resort that you can check out on their official website. Call the number below to make a reservation or more for information.
Location: Rajabari, Gazipur, Dhaka, Bangladesh
NOKKHOTTROBARI Resort & Conference Centre
NOKKHOTTROBARI is another amazing choice for a weekend gateway. It lives up to all the expectations one might have with a resort and more. It provides an incredible swimming pool that is beautifully decorated with a fountain and water spouts and comes with a jacuzzi. You also get the benefits of arranging; Poolside Parties, DJ/Musical Programs, and Open-air Buffet/Dining/Barbecue. 
Additionally, due to the attractive and artistic environment of NOKHOTTROBARI, it is frequently used as a shooting spot, and you may do too. Visit NOKHOTTROBARI to enjoy a world hidden in the lush green, away from the chaotic messes of Dhaka City.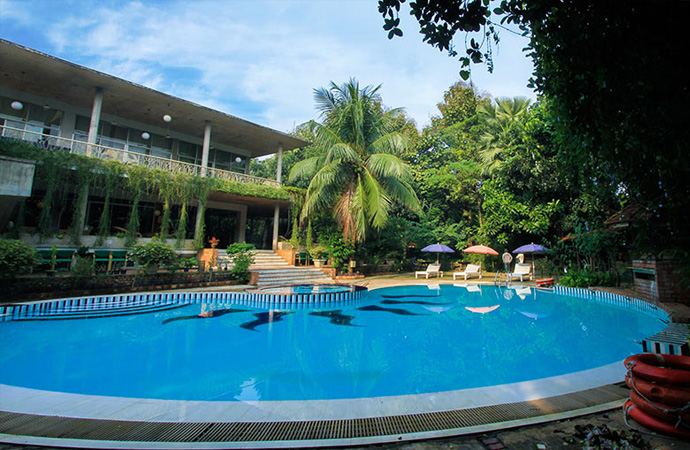 Dhali Amber Nivaas
Dhali Amber Nivaas is an eco-friendly resort offering a luxurious & comfortable stay experience for all kinds of travelers. This makes it a suitable spot for a relaxing weekend gateway with your loved ones, family, or friends. It is also a good option for official retreats as well as organizing events such as conference meetings, weddings, and more, thanks to its dedicated areas big enough to occupy a large number of people. 
The luxurious resort features an iconic swimming pool alongside many fun activities to get involved in. You also get complimentary treats from the management such as free breakfast, WiFi, gym, and safety deposit facilities. Overall, Dhali Amber Nivaas provides everything to maintain a 5-star standard for their customers.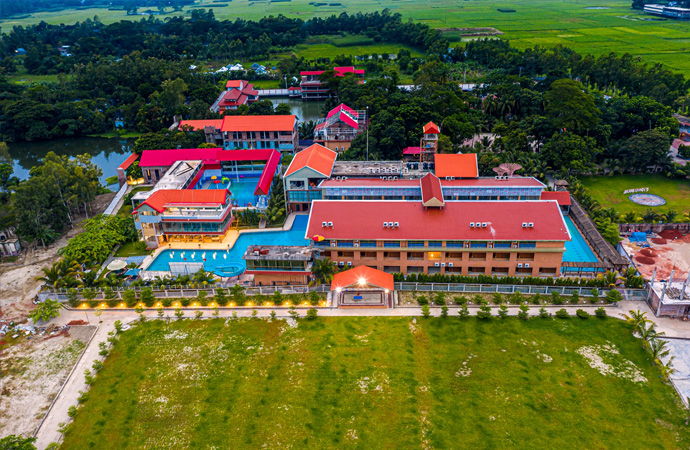 Lastly, Enjoy Your Weekend!
Some people are forced to maintain a busy life that revolves around work. It may seem difficult to obtain time for yourself and your loved ones. However, it is necessary to give yourself a break from time to time to help your brain recover from the stress. If you are planning on such a weekend gateway, we hope the locations mentioned above seem appealing to you. We wish you a happy weekend filled with memorable moments!
Make Great Use of Your Next Weekend Right Away
Book your favorite room or villa to explore the next best thing.