6 Luxury Resorts with Pool in Bangladesh
Whether on a business trip or a family holiday, the amenities offered by a resort can make or break a guest's decision on where to stay. One thing that can persuade a traveler's decision is the presence of a swimming pool. Today, pools are a must-have amenity at any high-end resort. In warm places like Bangladesh, resorts with swimming pools are a popular choice among vacationers. Experts in pool construction are aware that hotels can greatly increase their appeal to potential guests by providing swimming pools.
Throughout Bangladesh, you may also find luxurious pool resorts. So, while planning a weekend getaway, it's important to pick a decent resort. And to assist you in your endeavor, we have compiled a list of the 6 luxury resorts with pool in Bangladesh.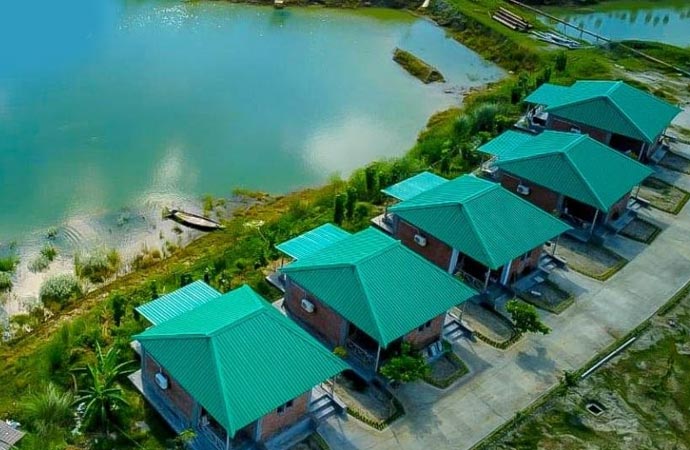 You may wonder why we have put Dera Resort & Spa on the top of the list. Wait there, we'll make it clear to you. A resort's visual appeal can be greatly enhanced by the addition of a stunning swimming pool with all the facilities. Here at Dera Resort, they have built a pool which makes the tourist's time more enjoyable and delightful. And the pool deck is the most appealing thing in its layout. The architectural and layout design is so premium that it can beat any other best resorts in Bangladesh.
Dera Resort & Spa brings you closer to nature with its lush surroundings, chirping birds, and soothing breezes. It's true that the pool is the best of the many attractions and activities available. Splash around in the beautiful pool that is surrounded by trees and plants. The pool is the perfect place to take in the beauty of the setting.
All the facilities and fresh, greenery, fancy design, and the elegant surrounding make Dera stands out from the crowd. Their packages are more affordable than other resorts in Bangladesh. So, Don't be late! Gather your belongings and prepare to make some lifelong memories.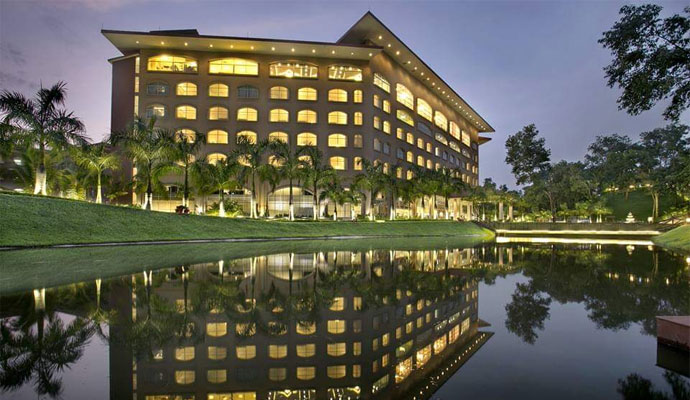 An outstanding example of a five-star hotel in the Sylhet area of Bangladesh. Srimongal (the tea capital of Bangladesh) is about four hour's drive from Dhaka, and this hotel is fully loaded with all of the latest and most advanced conveniences.
The tea garden and swimming pool is a perfect blend of style, room, and distant, relaxing views. The pool offers a luxury vibe because of the alignment of the juice bar. If you're looking for a place that has it all—superior amenities, friendly staff, and beautiful landscaping, go no further than this resort.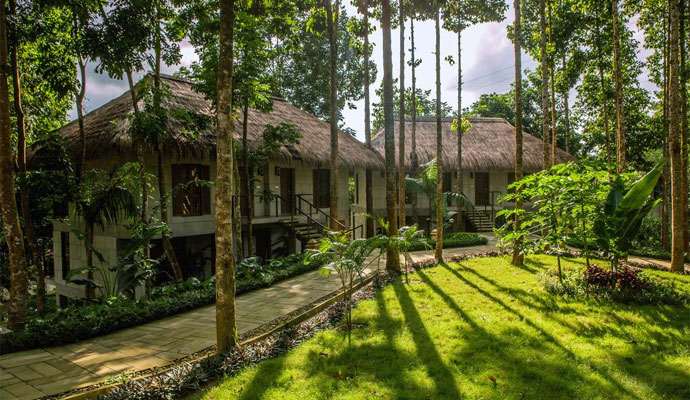 The stunning DuSai Resort & Spa is the best option for anyone looking for a luxurious getaway in Bangladesh. Moulvi Bazar, located in the heart of Giashnagar, is the key to unlocking the city's most enticing natural and tranquil settings.
Play, relax, and enjoy yourself in the expansive infinity pool. Relaxing in the pool while taking in the breathtaking scenery will leave you spellbound. Enjoy a relaxing and elegant holiday in one of the spacious suites with all the required amenities. What are you waiting for, then? If you're looking for a luxurious resort with a pool for your family, rent a room at DuSai Resort & Spa. Absolutely no disappointment is guaranteed!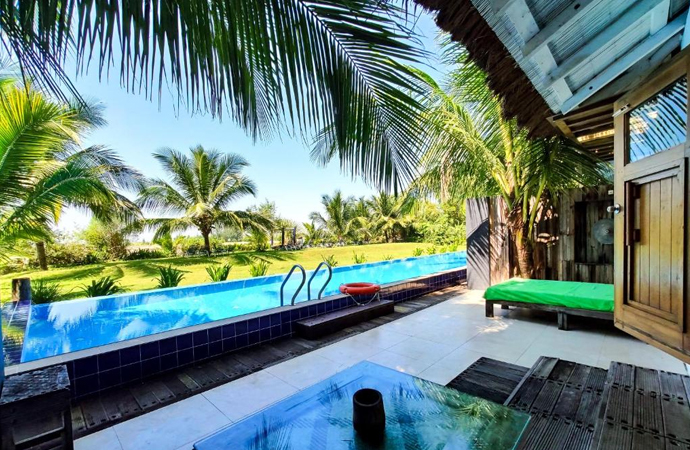 When we think of beaches, Cox's Bazar is the place that pops into the mind first. While there are several beaches to lounge around, there's nothing like relaxing in an infinity pool for hours.
The stunning views from the pool will leave you mesmerized. That's not it! The Pool Suites are situated at the resort's finest point, and each features a relaxing pool with a deck ideal for individual spa treatments. This resort provides a high-end experience with its tropical setting, excellent service, and modern amenities.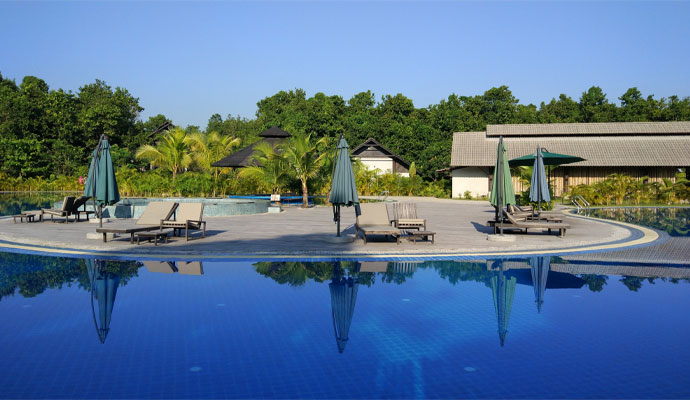 Bhawal Resort is one of the best resorts in Bangladesh that offers a luxury pool, so you can relax away from the hustle and bustle of everyday life. The resort's pool and jacuzzi are both beautiful and relaxing, making them ideal for soaking up warmth on brisk mornings or cool afternoons.
It is one of the top pool resorts in Gazipur because of the seamless integration of traditional architecture with contemporary conveniences. Whether you're planning a getaway for two or bringing the whole family, you'll have an unforgettable experience here.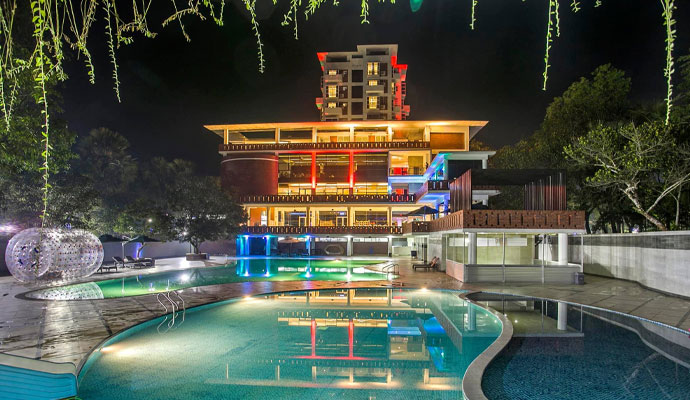 The Sarah Resort, situated in Gazipur district's historic Bhawal Rajbari, is an alternative vacation spot that takes environmental concerns seriously while yet providing guests with all the modern comforts they could want. Travel time from Dhaka is about 1.5 hours. But what's the best part of it? The spectacular swimming pool.
In the summertime, you can enjoy the tranquil breeze and greenery surrounding the pool. In addition, there is a smaller pool specifically designed for water sports, making it ideal for children. It's worth it to stay here because of the modern amenities, wonderful food, and exceptional hospitality. So, gather your loved ones for a quick weekend trip at Sarah Resort, one of the best resorts with a swimming pool in Gazipur.
Wrapping Up
We hope the resorts mentioned above meet your criteria and help you find your next vacation. However, you may consider Dera Resort for an enjoyable adventure for your family. It has everything you need starting from a comfortable environment, and delicious food, to pleasant sceneries for your upcoming Facebook feed. Whatever resort you choose for your pool adventure, we hope you have a joyful experience filled with lots of memories.