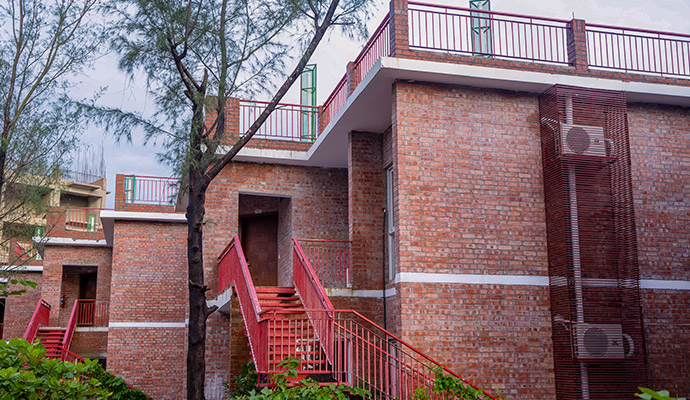 Honeymoon Package
Winter is finally here and what better way to celebrate than by taking your loved one away for a romantic getaway? At our resort, we have everything you need to create the perfect honeymoon memory.
Our honeymoon package includes a variety of activities and amenities to help make your honeymoon perfect. Our team is dedicated to ensuring that all of our guests have a wonderful time during their stay, and we offer a variety of options to choose from. From romantic candlelit dinners to luxurious spa treatments, we have something for everyone!
Not only do you enjoy all the comforts of home while away from family and friends, but you can also relax knowing that everything has been planned out for you - including where to go for dinner, what to see and do each day, and even how to get around town.
Services and Amenities Included In Honeymoon Package: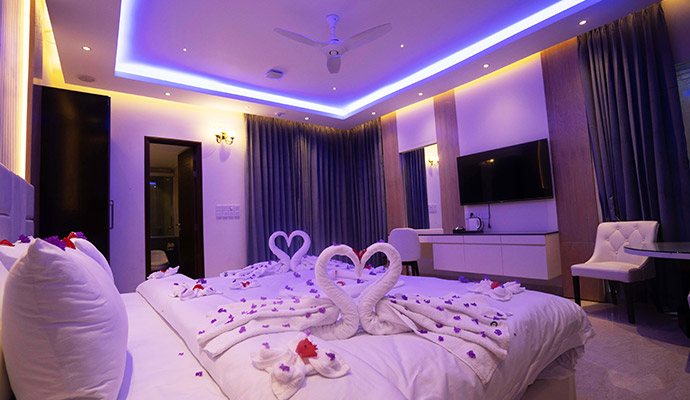 For couples looking to honeymoon in the perfect setting, look no further than our luxury resort. With all the amenities and services included in our honeymoon package, you'll have everything you need to relax and enjoy your time away from home.
From swimming pools and health club facilities to a variety of dining options and even special occasion celebrations, we have everything you need to make your dream honeymoon a reality.
Facilities under our Honeymoon package:
Including breakfast, and dinner.
Access to the resort's spa and salon for pampering
No need to bring your own swimsuit or towels - they'll be provided!
In addition, couples will get:
Welcome Drinks
Complimentary breakfast
Deluxe Room
2 Dinners
1 full day of sightseeing
Mineral water in rooms
Tea/Coffee set up in rooms
TV lounge
Free Wifi access
So what are you waiting for? Contact us today to book your perfect getaway!
Resort Policies for the Honeymoon Package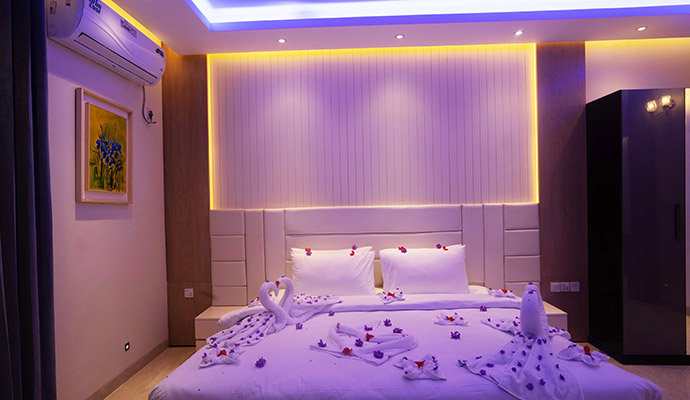 Here at Dera Resort and Spa, we want to ensure that every couple has a wonderful time while staying with us. When planning your honeymoon, make sure to read our policies for our Honeymoon package. Below is a list of some of our policies that may apply to your honeymoon package:
Your day starts here at the Dera Resort and Spa. The only thing we ask is that you arrive at 2 pm.
You'll undergo a background check and provide proof of insurance before you're allowed to stay on the property.
You will receive a welcome gift and be escorted to your room! We are a small hotel, so all of our rooms are on the same floor.
The Honeymoon package rates include breakfast for two.
You will be given a tour of the resort, which includes the pool and spa.
All guests are required to keep the resort clean as well as not leave trash/debris outside their rooms.
No pets, except service animals, are permitted on the property.
Make Great Use of Your Next Weekend Right Away
Book your favorite room or villa to explore the next best thing.