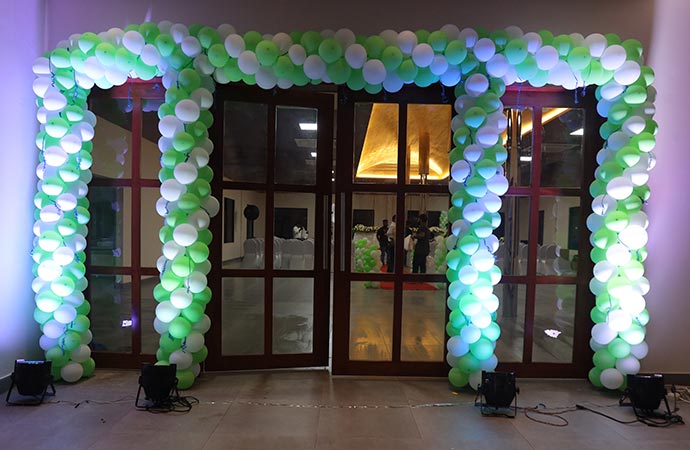 Shova Banquet Hall
At our resort, we pride ourselves on having a very spacious 4,500 Sq ft banquet hall. From its spacious layout to its luxurious decorations, our banquet hall is sure to make your next event a success. With its luxurious decoration, the hall can accommodate a massive number of guests for a banquet or reception.
Plus, our experienced and professional catering staff will make sure that your event is unforgettable. Our Banquet Hall has a variety of options for your event. Guests can use it either as a reception hall, a banquet hall, or a wedding venue.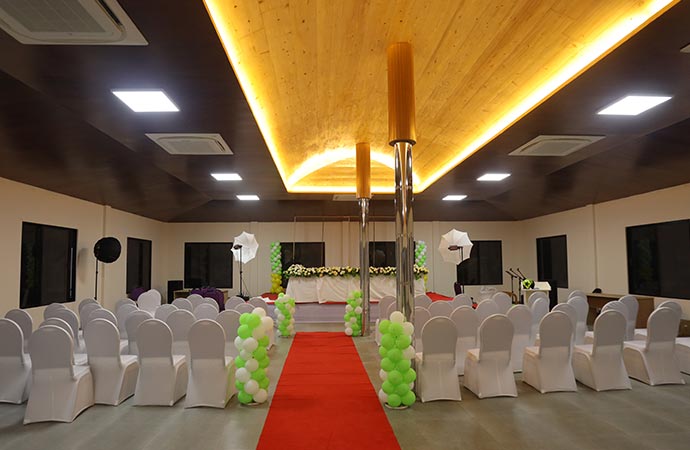 Brim Your Presentation Day With Extravagance
The imposing chandelier and tasteful decorations provide a gracious backdrop for your special event. There is also an outside patio area that can be used as an additional space for events or gatherings. Our attentive staffs are always here to help you to plan and execute your perfect event.