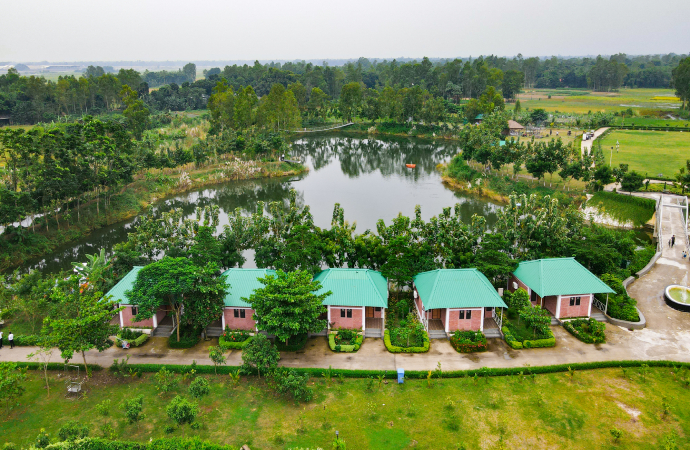 Lakeside Cottage
Situated in the heart of the resort, our Lakeside Cottage features stunning views of the lake and the surrounding greenery. This beautifully decorated 409 SFT cottage has an open, airy feel with plenty of room accommodating 2 people.
The cottage includes a comfortable king-size bed, sunset deck, hotel mode TV, and many other features and amenities.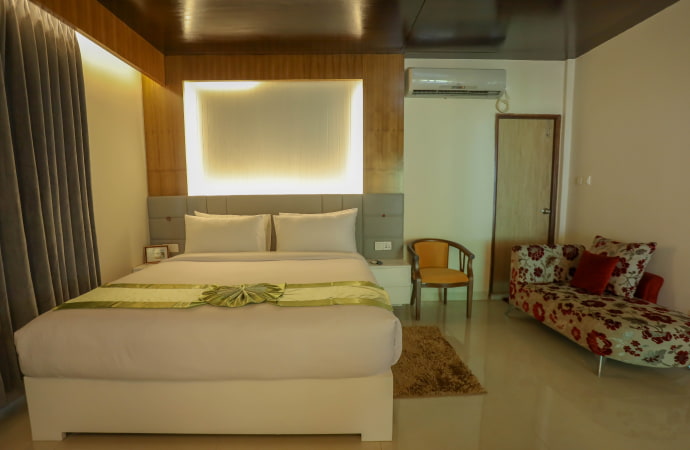 Rejuvenate Your Soul with a Breathtaking View
Our Lakeside cottage is situated close to some of the resort's main attractions, so you'll be able to explore everything that the natural lake has to offer in no time at all.
Guests can also enjoy recreational amenities such as swimming pool, and playground. Our Lakeside Cottage has 14 rooms, each with a unique view of the lake and the surrounding natural beauty.
Nowadays, it has become a perfect place for couples who're looking for a romantic getaway! There is a private balcony overlooking one of the resort's lakes, and it includes all the amenities you need for a comfortable stay.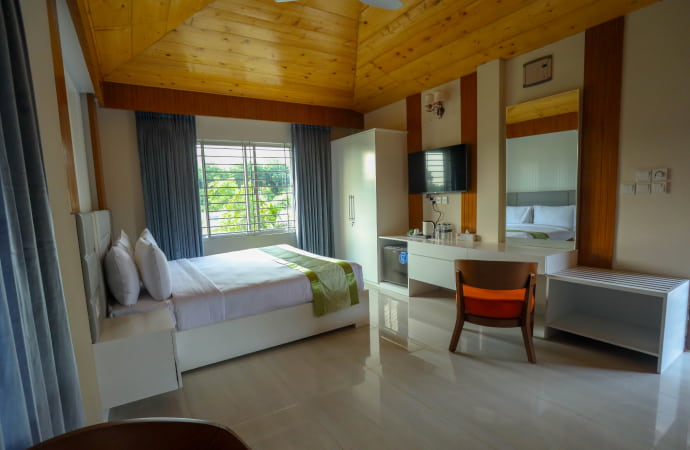 Discover The Beauty Of Lakes With Our Lakeside Cottage
Our cozy Lakeside cottage offers beautiful views of lakes and is just minutes away from some of the area's best attractions. Whether you're in need of a peaceful place to rejuvenate after a long day of work or want to spend an afternoon by the lake with your family, our Lakeside Cottage will make your vacation dreams come true.
With plenty of amenities and breathtaking views, this cozy getaway is the perfect spot for a weekend escape.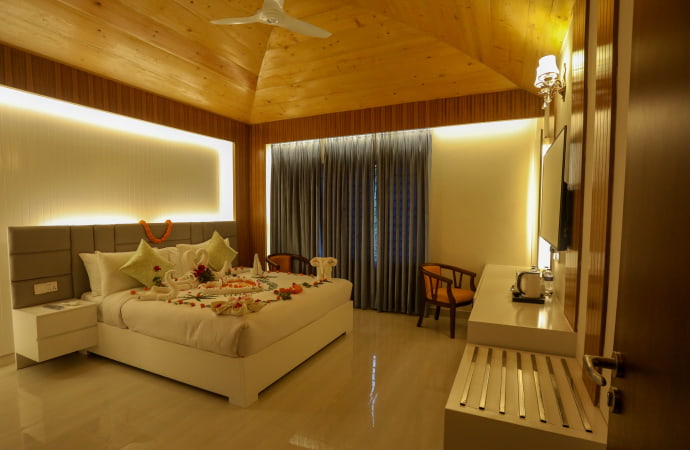 Experience the Stunning Lakeview
This charming cottage features comfortable beds and a scenic view of the Lake. Get yourself bathed with the sunlight of the sundeck and freshen up yourself with the calm relaxing breeze. 
Whether you are coming in a group, family or alone this place has almost everything to have you recharged and rejuvinate.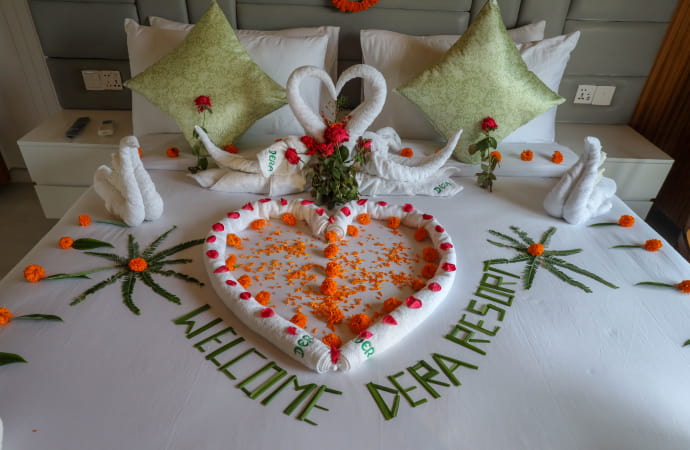 Cottage Features & Amenities
1 King Size Bed
Sunset Deck
Foyer
Iron & Stand
Electronic Safety Locker
55" Hotel Mode TV
Complementary
Available Rooms and Suites
Unbox the next class of relaxation and entertainment.
Make Great Use of Your Next Weekend Right Away
Book your favorite room or villa to explore the next best thing.