Exquisite Seafood at Dera Resort & Spa
Traditional Bengali cuisines have long included seafood, especially fish, as a staple ingredient. The impact has been so significant that it has been incorporated into traditional events. Seafood has gained popularity with foodies outside of its traditional context. Dera Resort & Spa's outstanding seafood is what makes it stand out from the crowd, both in terms of its delicious flavor and the variety of seafood dishes available.
Surrounded by natural ambiance, the seafood at Dera Resort & Spa is of the finest quality, is always freshly caught, and is served at its peak of flavor and seasonality. Our goal is to leave a lasting impression on each and every one of our customers so that they leave with a strong desire to return.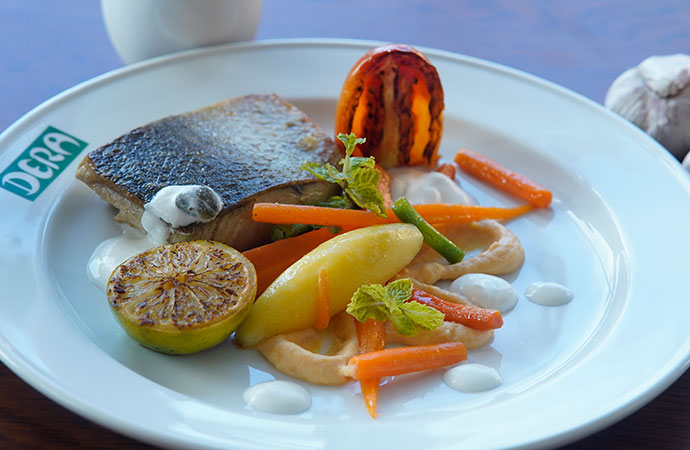 Chill Out and Enjoy Some Delicious Seafood
Whether you're here for the seafood or the retro atmosphere, you'll feel at home here. The waves and breezes give this location a certain vibe that adds to its genuineness. Do not miss out on this once-in-a-lifetime opportunity to taste truly local fish. We serve a variety of cuisines and offer a pleasant dining area. You can choose from a wide variety of seafood dishes to meet your cravings.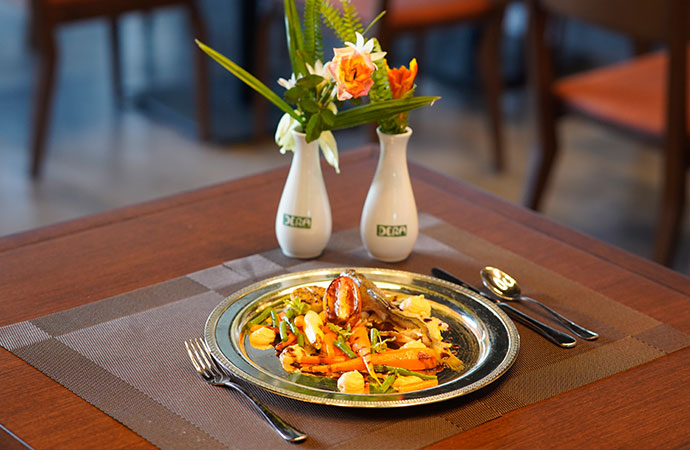 Quality Food at Best Place in Cox's Bazar
Your search will have been for nothing if you do not find good cuisine. The freshness and cleanliness of the ingredients are direct indicators of the food's overall quality.
The dishes at Dera Resort are visually pleasing and made from fresh ingredients. Our resort only uses seafood that has been obtained fresh from regional markets, guaranteeing a true flavor of the sea.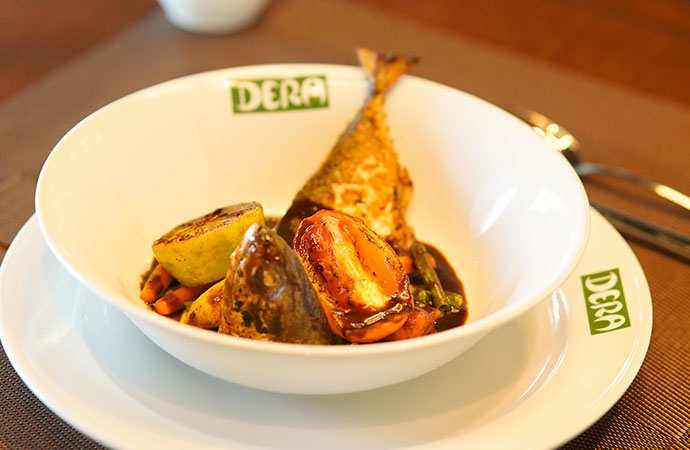 Experience More Choices and Experiment with New Taste
When compared to home cooking, eating at Dera Resort offers a wider selection of options. You can taste a wide selection of foods, many of which are served in multiple styles. This gives you the freedom to select a meal based on your personal preferences in terms of flavor profile and preferred cooking method (baked, broiled, or fried).
You can't get the same choice of fish as you would when you cook it at home. Also, you might not have any of the necessary ingredients or seasonings to prepare it in a variety of ways.
Come out of home and enjoy new tastes of food; you never know, you might just find a new favorite!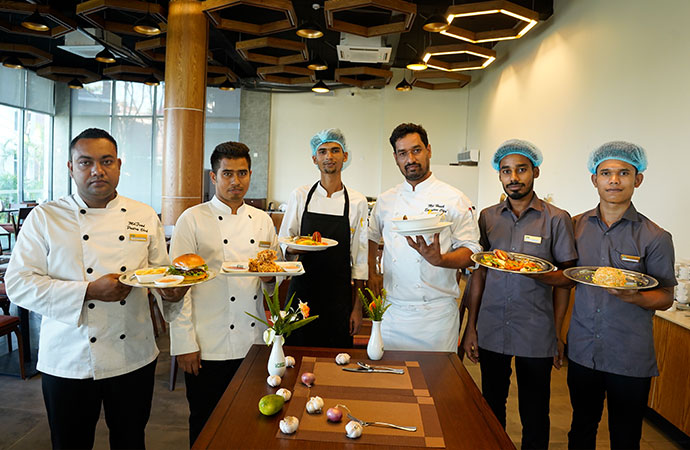 Unmatched Customer Service to Make The Best Memory
Waiters and waitresses provide service to guests at any resort or restaurant. The level of preparedness of the crew is an important factor that can make or break a customer's dining experience. Members of staff who are kind and helpful to customers are invaluable.
Our support staff is sensitive to the fact that each client has unique needs and works hard to meet their requests. If a customer has a specific recipe request, our chefs are happy to make adjustments to their standard fare. Come to our resorts at Cox's Bazar or Manikgonj to discover the best seafood in Bangladesh and make your meal an unforgettable experience.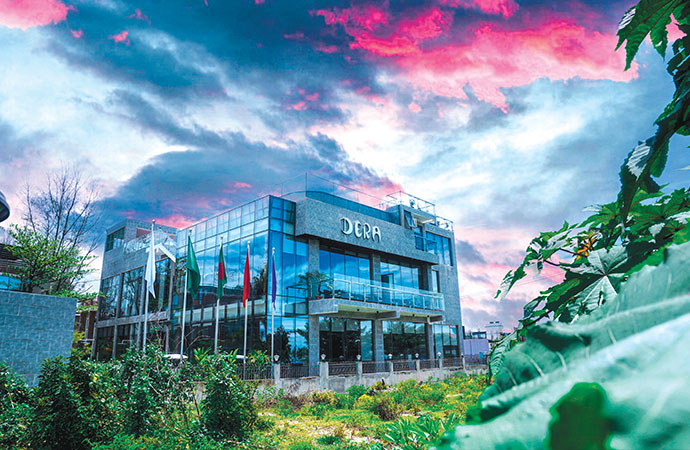 Amenities You Will Enjoy at Dera Resorts
More and more people are opting to spend their vacations at resorts, and there are resorts suitable for almost any taste and budget in many different parts of the world. Every imaginable season and vacation style may be accommodated at today's plethora of resorts, from beach getaways to relaxing spa retreats. Dera Resort as well offers ample amenities to make the visitors more convenient. These include:
Aesthetically Pleasing Pool and Juice Bar
Parking
Healthy Breakfast
24-Hour Guest Reception
Hair Styling Tools
Business Facilities
Spa & Wellness Amenities
Transportation Information
Flexible Checkout
Make Your Vacation More Memorable with Our Exquisite Seafood
Dera is distinguished from its peers by its abundance of amenities as well as its fresh, fancy design, and exquisite seafood. Comparatively, our packages are less than those of competing Bangladeshi resorts. So, if you are thinking about taking a break, pack out and contact us online to book your presence.
Make Great Use of Your Next Weekend Right Away
Book your favorite room or villa to explore the next best thing.