Get Adventurous at The Adventure Camp of Dera Resort & Spa Manikganj
Following the same old routine in professional and personal life can tire one out. That is when one needs a breath of fresh air, an escape from the monotonous life. It would be the icing on the cake if one could add a bit of adventure to it.
Dera Resort & Spa has the perfect rescue option for your boredom and monotony-filled daily life. Our adventure camp 'The Sword' has fun-filled and adventurous activities to get you out of your sedentary life. We are conveniently located at Manikganj and our aesthetically pleasing landscape is sure to capture your heart.
Explore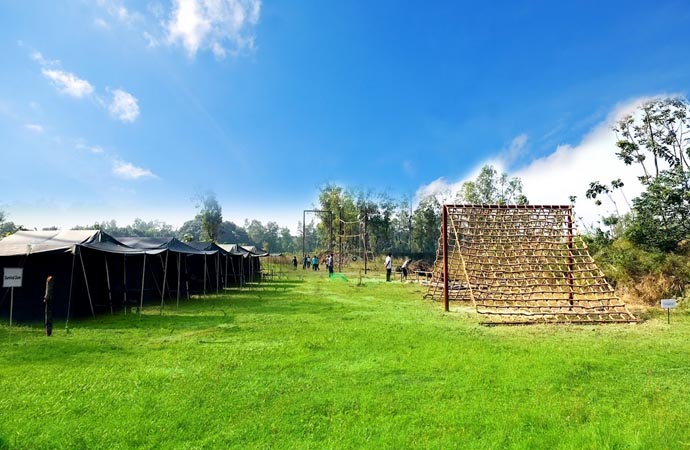 Unleash Your Inner Strength
Dera Resort & Spa's adventure camp has the motto 'Unleash your inner strength'. Just as the motto suggests, we believe our adventure camp is the perfect nature retreat to make you feel your inner strengths.
Our adventure camp is designed to make you feel more confident than ever before. With lots of segments, you can unleash the adventurous side in you. Building up quick decision-making is also a competency you will be able to rediscover while overcoming the obstacles of the camp.
Loads of Options To Go For in Manikganj
Boredom is not an option at Dera Resort & Spa's adventure camp. You will be thrilled with so many options of obstacles to choose from. Gear up for an action-packed day filled with exciting activities. From polishing your shooting skills to being nostalgic in the bamboo bridge, we have a wide range of obstacle options.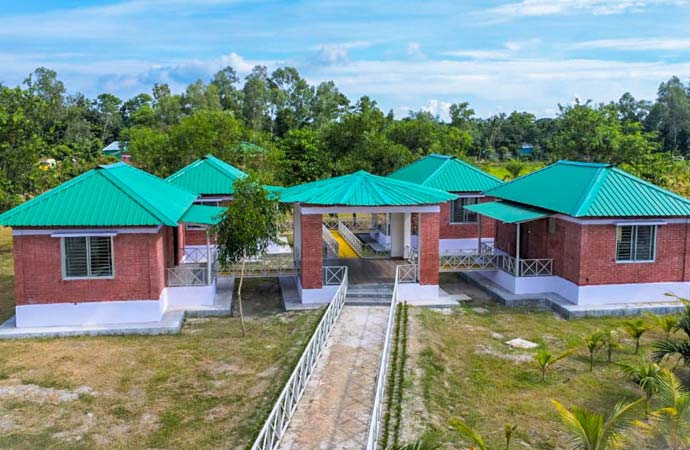 Adventure camp has 9 obstacles-
Mediterranean rope xing
Tire Obstacle
Low wire concertina
Parallel rope
Tarzan Swing
Bamboo Bridge
Paddy/ Muddy Field Xing
Hanging Tire Xing
Firing
Not only do we have a wide selection of obstacles to enjoy but our pricing starts at only BDT 500. At our adventure camp you will get the 5-star feel ranging from 500 to 5000 BDT only.
Create Lasting Memories at Dera Resort & Spas Adventure Camp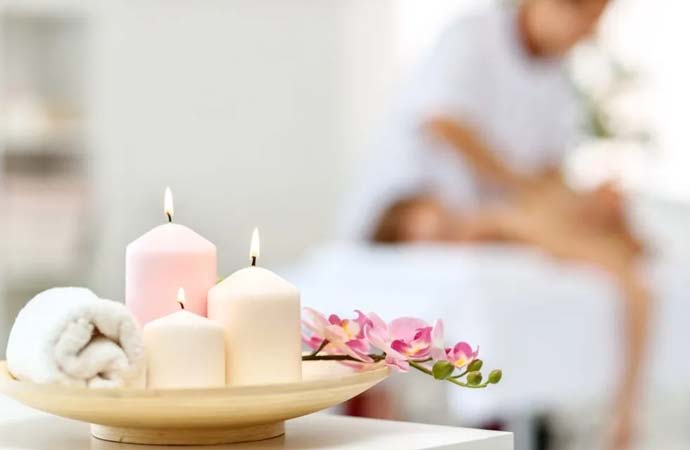 While living day-to-day life people don't get the appropriate opportunity to have a proper conversation with their loved ones. The bond somewhat seems lost. Going to an adventure camp together can rebuild that bond with your loved ones.
Dera Resort & Spa is the perfect and spacious nature retreat in a very convenient location of Manikganj which is only an hour's drive from Dhaka. At Dera Resort & Spa's adventure camp, you will shed sweat as well as the distance built up with your loved ones.
Apart from bonding with family and friends, our adventure camp is a great place to relieve the stress from the repetitive life. Everyone needs a break once in a while and Dera Resort & Spa's adventure camp will offer you that.
Book Now
Feel The Thrill of Tent Camping Near Dhaka
What could be better than chilling in the tent after the sweat-shedding experience of the adventure camp? Dera Resort & Spa has that option for you.
Camping the night out in the tent while gazing at the stars and feeling the wind breeze is a whole new experience in life's chapter.
Sitting around the bonfire, talking and opening up about life to other people in the camp - you might think, 'Life is beautiful'.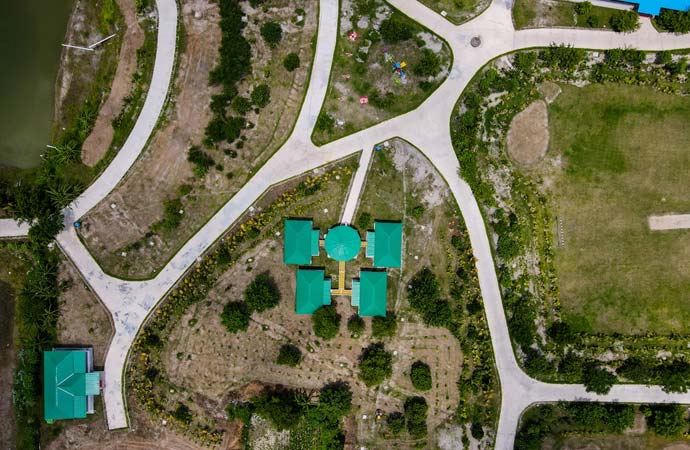 Things To Keep In Mind
While adventure camp is a fun experience a few things should be kept in mind to get the best experience. Some things to keep in mind:
Dress comfortably. Try to avoid bright colors as the more you blend with the background, the better.
Comfortable walking shoes are a must as you would have to do a lot of activities.
Avoid smoking because anything could ignite a fire. .
Don't forget your hat, sunscreen, and sunglasses as you will be spending a lot of time outdoors
Our Packages
Don't Miss Out On Other Fun Activities
The adventure camp is entertaining and rigid on the mind and body but there are several other fun activities at Dera Resort & Spa to draw your attention. To de-stress your mind and soul Dera Resort & Spa offers: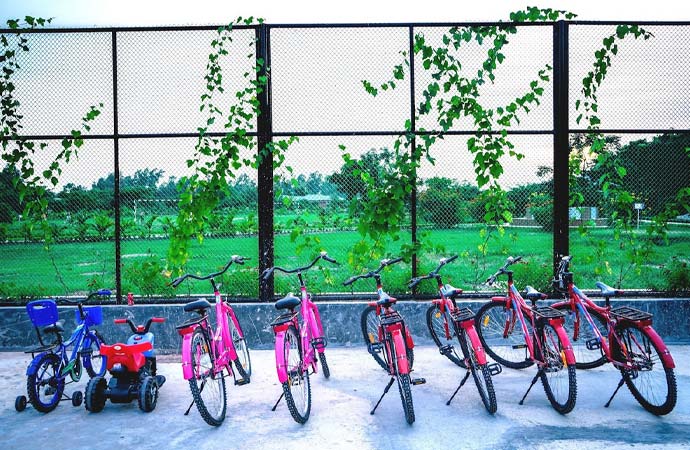 Enjoy boating in the natural lake and gazing at the surroundings.
Get busy with angling and hook some fish with rod and line.
Challenge your mind and body with some golfing.
Take up the challenge of horse riding experience and see a new confidence grow within.
Feel the thrill of rope sliding.
Do cycling and roam around the whole resort area enjoying the scenic view. Who knows you might burn that extra fat while doing so.
Engage in a fascinating competition of kite flying.
Engross in the experience of kayaking in the water body.
The moments spent at Dera Resort & Spa are sure to be everlasting. We make sure you have a time of your life and the best experience. Visit us for your next adventure camp experience and we will make sure you won't regret it. Contact us to enjoy our luxury activities and amenities and for any kind of assistance.
Contact Us Today
Make Great Use of Your Next Weekend Right Away
Book your favorite room or villa to explore the next best thing.