Stunning Beach View Resort in Cox's Bazar | Dera Resort & Spa
Are you dreaming of a relaxed vacation with a memorable ocean view? Look no further! Our beachfront resort is the perfect place to enjoy the stunning beach view resort in Cox's Bazar, guaranteed to take your breath away.
Dera Resort & Spa is located just steps away from the beach. So you can enjoy the stunning views of the ocean from here. Or you can go to the crystal clear waters and white sandy bed in no time.
Our Features & Amenities
Discover Endless Tranquility: Your All-time Escape to Cox's Bazar Beach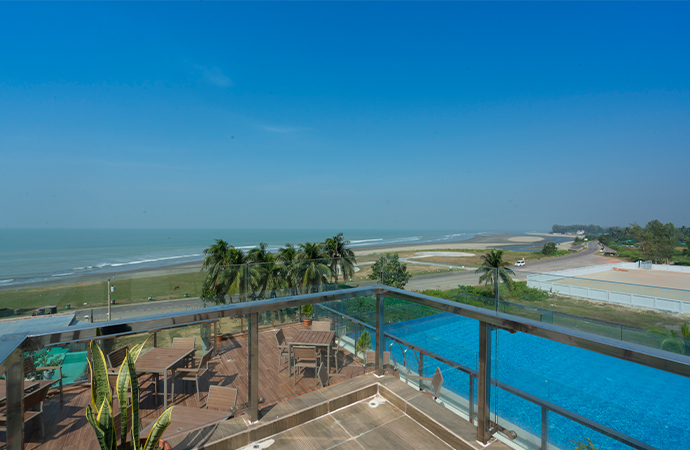 Indulge in a blissful retreat at Dera Resort & Spa, where the captivating Cox's Bazar Beach awaits your arrival. Experience the perfect blend of relaxation and adventure as you escape to this tropical paradise. For adventure enthusiasts, embark on exhilarating water sports such as surfing, jet skiing, and parasailing.
Visit the Shore Whenever You Want
One of the highlights of our resort is the captivating beach view. From sunrise to sunset, the ocean offers an ever-changing scenery of colors and moods. Whether you prefer a serene walk along the shore or a refreshing swim in ocean water, our resort offers easy access to the beach.
Our Safety & Security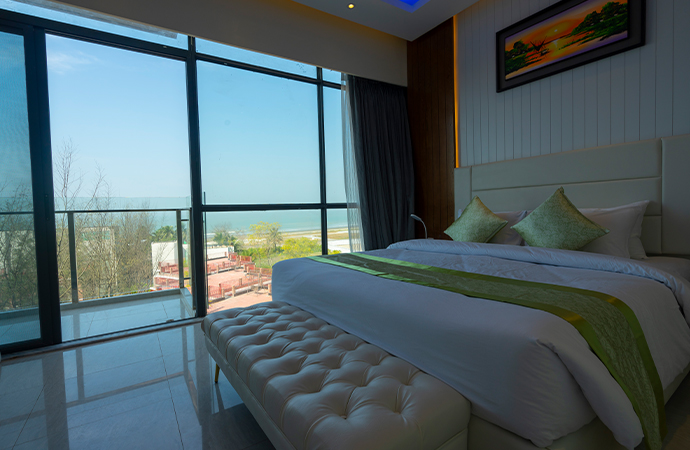 Enjoy the Stunning Beach View from Your Room
Think about waking up to the sound of ocean waves sliding on the shore. Or opening your window to take in a breathtaking view of the ocean. At Dera Resort & Spa, our rooms and suites offer just the same. With a variety of rooms, we ensure a comfortable and relaxing stay.
So whether you're enjoying a morning coffee on your private balcony or relaxing in the comfort of your bed, the stunning beach view will be the highlight of your stay.
Rooms & Suites
Exclusivity of Dera Resort & Spa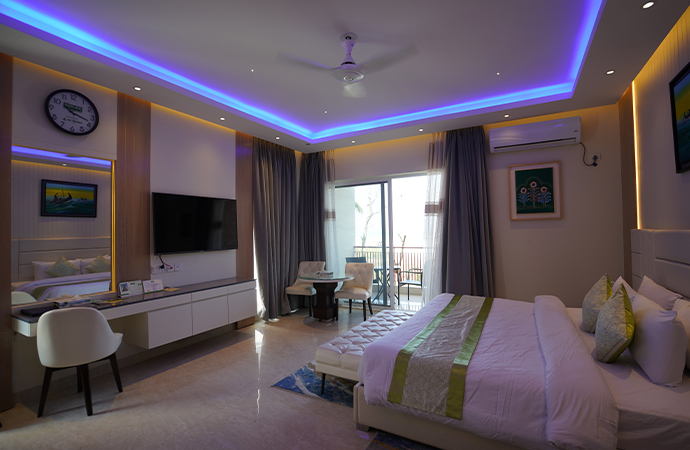 Relax in Luxury
With a wide range of amenities, Dera resort & Spa provides the perfect blend of luxury and comfort. Our rooms and suites are furnished with plush bedding, modern furniture, and top-of-the-line technology. Additionally, each room is equipped with free Wi-Fi, air conditioning, and a flat-screen TV.
We ensure everything you need for a relaxing stay. So take a dip in our outdoor swimming pool or relax in our organic Thai spa. And don't forget to check out our on-site restaurant to enjoy exquisite seafood.
Explore Our Packages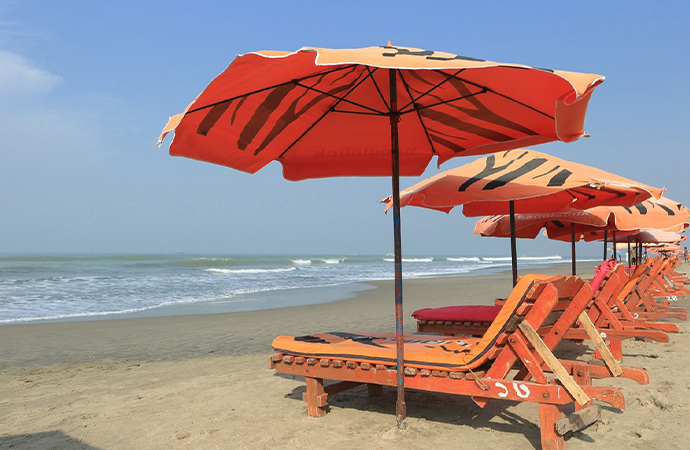 Explore the Surroundings
Cox's Bazar is famous for its beautiful beach. But it is a beautiful city as well, there's a lot more to see and do. Our resort is located in the heart of Cox's Bazar. So you'll have easy access to the city's top attractions, restaurants, and nightlife.
So with easy access from our resort, take a stroll along the beach, explore the local markets, or visit one of the city's many cultural landmarks.
Book a Tour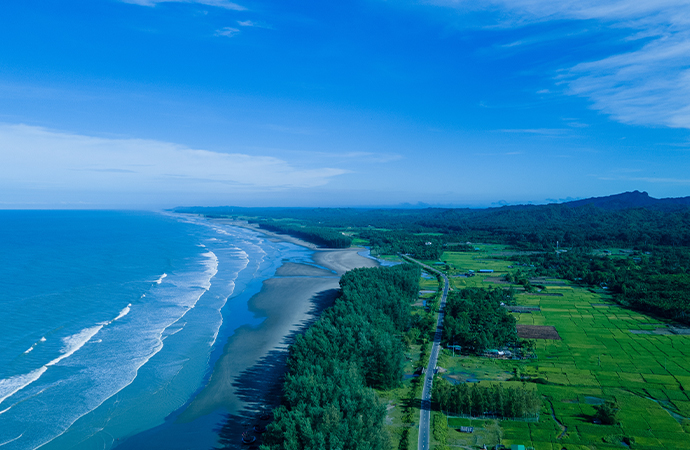 Join the Eco-Movement
At Dera Resort & Spa, we care about the environment. So make sure not to harm any of the environmental components while you enjoy your vacation. We work with local suppliers to get sustainable materials and ingredients. By choosing us, you can enjoy a really nice vacation while also supporting eco-friendly tourism practices.
Find Our Gallery
Our Door is Open 24/7
If you're looking for a relaxing and luxurious beach vacation, Dera Resort & Spa is the perfect destination for you. Whether you're traveling for business or pleasure, don't miss the opportunity to experience the unique offerings of our seafront resort.
Book your stay today and experience the best sea view from the comfort of Dera Resort & Spa.
Call Us Today
Make Great Use of Your Next Weekend Right Away
Book your favorite room or villa to explore the next best thing.