Luxurious Infinity Swimming Pool at Cox's Bazar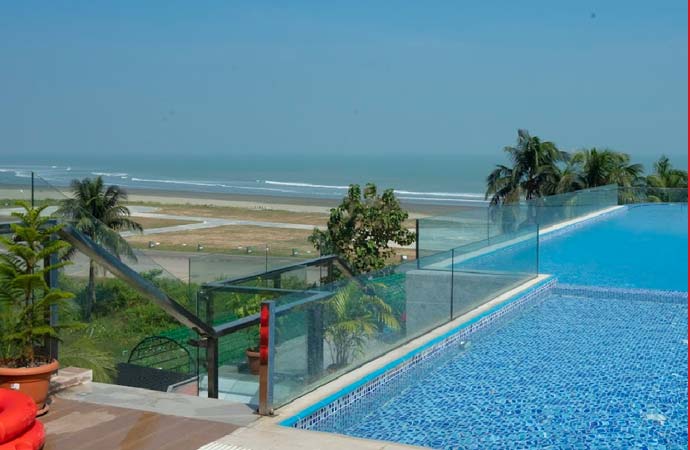 An infinity pool eliminates the boundary between sky and water, allowing you to reach an elevated mental state while enjoying weightless floating. This magical place includes crystal-clear water, a stunning panoramic view, and warm sun rays that offer relaxation and exhilaration.
You might be thinking about destinations like Miami, Goa, or Bali. These places are far and damn expensive, and we are also not talking about them. The same luxury experience is now available for you at Dera Resort & Spa's Cox's Bazar locations. Let's check.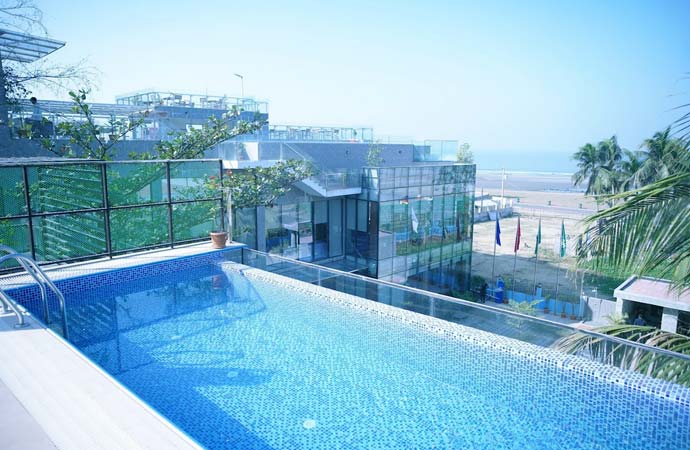 What is so Amazing about Dera's Infinity Swimming Pool?
It creates the illusion that the water is blending with the horizon.
Experiencing an unparalleled view of the surrounding greenery.
Enjoying the sense of luxury and exclusivity.
The constantly discharging water flow uplifts the aesthetic effect.
The blend of sound from circulating water and nearby natural
components, relaxes the mind and body.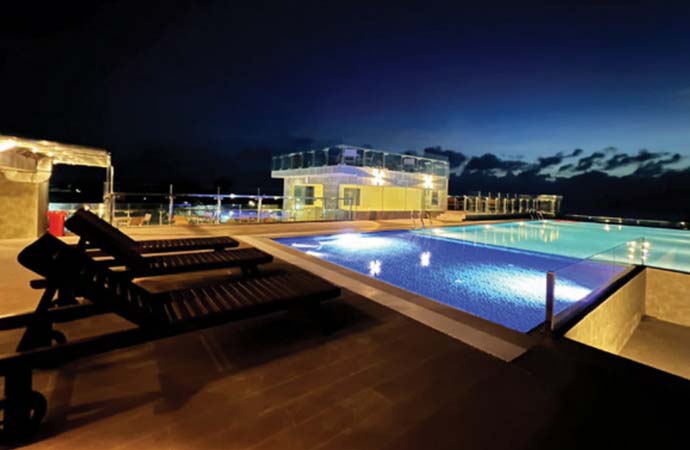 Add-on Facilities of Zero-Edge Pool at Dera
Pool-side cabanas are equipped with small refrigerators, fans, and comfy seating arrangements.
Drink Corner is ready to take your order for fresh juice, soft drinks, hot drinks, etc.
The integrated "Jacuzzi" allows you to enjoy the hot tub while enjoying the view.
The poolside BBQ facility cultivates a cozy and inviting atmosphere.
Outdoor showers are highly suitable for cooling down when the sun is hotter.
Comfortable lounge chairs, sunbeds, etc. allow enjoying lazy time alone or with family and friends.
Details of the Infinity Edge Pool | Cox's Bazar
Cox's Bazar is already glorified with ocean, sand, and green hills. And Dera is just located at an intersection of these three. Just imagine that you are floating on the pool's water, which is mirroring the green hill behind it, and viewing the breaking of white weaves endlessly.
Simply put, it is awesome. Additionally, 5-star-rated poolside facilities are enviably capable of boosting the enjoyment of a vacation.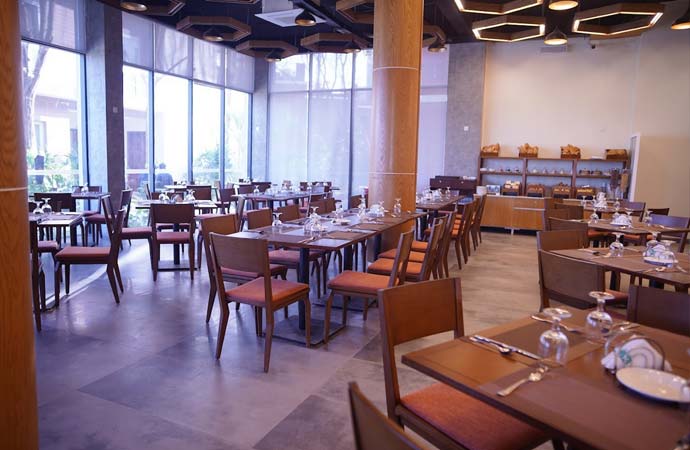 Excellency of Dera Resort & Spa
Both locations of Dera, in Cox's Bazar and Manikgonj, are ornamented with scenic backdrops.
Room and cottage decor accommodate a fine blend of tradition and modernism.
The offered spa and wellness services are profoundly rejuvenating and refreshing.
Dining facilities can meet any taste requirement, from authentic Bengali to western cuisine.
Inside the resorts, there are gaming facilities for adults and kids.
The cost-benefit ratio is substantially higher.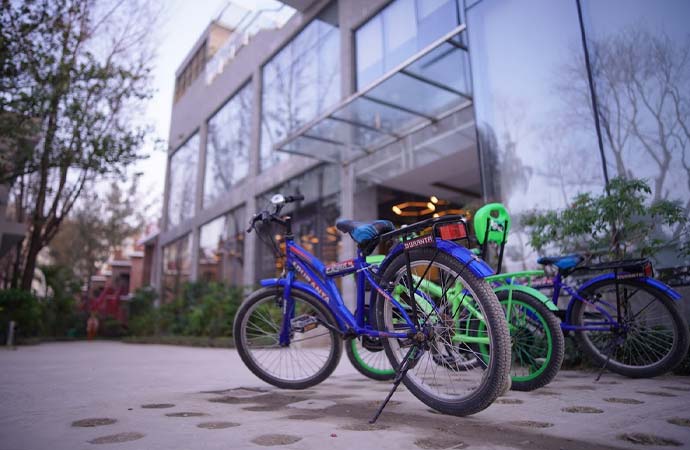 Must-mention Offerings of Dera
BBQ party
Kids game zone, and more
People Also Ask
What are the fees for using the infinity swimming pool at Dera?
For our regular guests, it is totally free. However, if you are a guest of another hotel or resort, there is a fee, and the amount depends on using time, facilities, etc. Please contact us for details.
Is there a lifeguard at your pool?
We do not have a lifeguard facility. But there are always staff members to assist you. Also, we do not permit kids to bathe without adult supervision.
Can I use your swimming pool at night?
The pool is accessible throughout the day and night. Still, for daily maintenance, we are forced to shut down the service for a couple of hours on a daily basis.
Make Great Use of Your Next Weekend Right Away
Book your favorite room or villa to explore the next best thing.