Corporate Event at Dera Resort & Spa
The success of any corporate event—whether it is a company anniversary, business conference, incentive trip, or team development—requires no less than perfect execution on every front.
Dera Resort & Spa's conference rooms can accommodate gatherings of all sizes, making them ideal for events including conferences, workshops, training, anniversaries, and birthday parties. The Dera Resort in Cox's Bazar and Manikganj is the best venue for major events thanks to our sophisticated halls and vast outside area. Our conference room is perfect for corporate gatherings and other occasions. When it comes to making sure your event goes off without a hitch, our staff is constantly on the job.
Make a Smooth Resolution for Your Hectic Day
There is a long list of things that need to be planned in advance for any business event to go smoothly. The host is responsible for organizing the entire business event and keeping everyone on goal. In addition to the reports, a presentation should be put together. This creates a difficult situation for the host. If your event is held at Dera Resort, a member of staff will assist you in preparing the venue and clearing up any leftover material.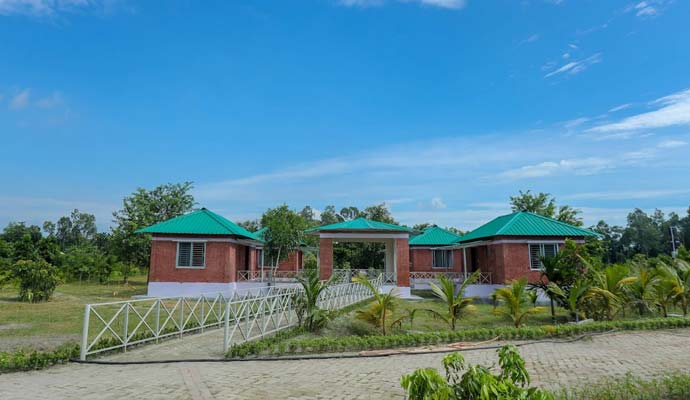 A Convenient Location for Corporate Picnic or Event
We all know that at least once a year, organizations of all stripes get together to better communicate and network at every level. At social events, people often become engrossed in reminiscing about the first time they saw their child interact with a close friend or family.
When a company gets together, the top levels prefer to have everyone close by so that they can better communicate and collaborate in the future. We have compacted the resort's infrastructure to ensure guests can enjoy everything the resort has to offer without missing a minute of the action taking place elsewhere.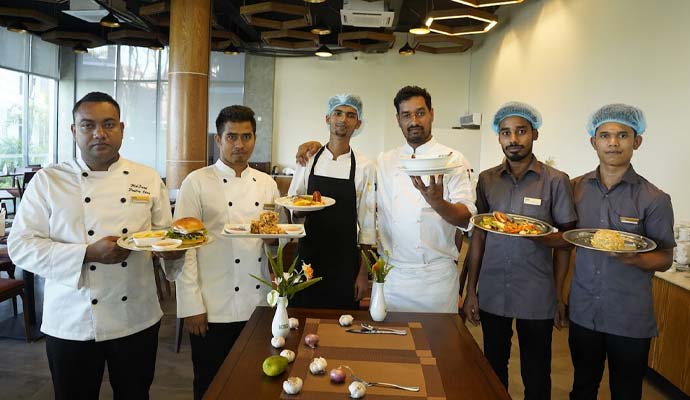 Have a Remarkable Meal with Our Delicious Food Options
Food can help you brand any type of event, whether it's a conference, a workplace party, or something socialistic. This makes you stand out and creates an impact, making it easier for others to listen to your thoughts or consider your organization.
We have a wide variety of exquisite cuisine alternatives, ranging from regional food to delicate Chinese and Thai food, to ensure that you and your coworkers enjoy the utmost dining experience. At each meal, guests can pick from a variety of delicious buffet dishes. The Dera Resort offers an excellent variety of peaceful and adventurous dining options, from a la carte breakfast to supper for resort guests. All you can enjoy from our corporate package. To meet your satisfaction, you may get a customized package as well.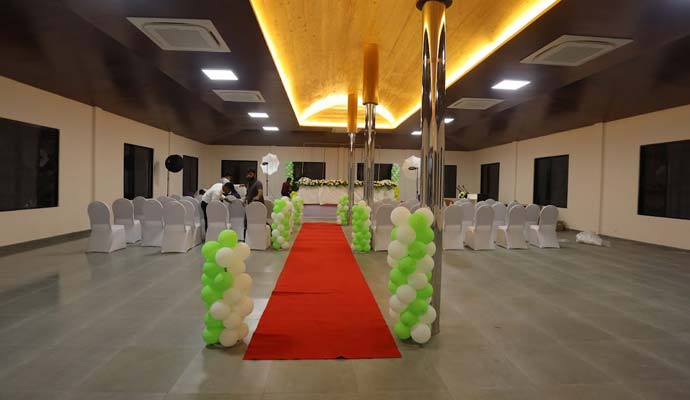 Exceptionally Designed Conference Rooms
The needs of businesses were taken into account during the construction of our conference room. It's also a great location for social events including parties, weddings, and conferences. The room has been elegantly designed to make listening to the speeches a pleasant experience. Amazing views of the pool and the grassy fields in front provide a soothing ambiance.
Packages Dera Resort Offers
Dera Resort & Spa is the perfect high-end retreat with the best luxury, offering lavish accommodations in one of Bangladesh's most scenic areas without sacrificing the views, amenities, or tranquility that guests have come to expect from a stay there. We offer multiple packages to get the utmost comfort and memorable experience. Our packages include:
The Dera Resort & Spa: Where Outstanding Corporate Events Happen
When compared to booking a separate conference room, using the conference facilities at Dera Resort & Spa is a smart decision for a variety of reasons. The function rooms at Dera Resort reduce the stress from event planning by providing convenient access to knowledgeable and competent staff and convenient amenities for your guests. There is no better choice in Bangladesh when it comes to meeting, conference, or special event venues than Dera Resort & Spa. Contact us today to create a lasting memory.