Picnic at Dera Resort & Spa | Escape The Hustle & Bustle
Life gets dull repeating the same old monotonous routine. We all need a break once in a while to refresh our minds and soul. A picnic can bring you that refreshment that your heart seeks.
Dera Resort & Spa has the ideal scenic beauty and arrangements for a picnic. Be it the annual getaway of your company or you simply want to spend some quality time with your family and friends, Dera Resort & Spa has all the arrangements. Explore our picnic facilities just an hour's drive from Dhaka city at Manikganj.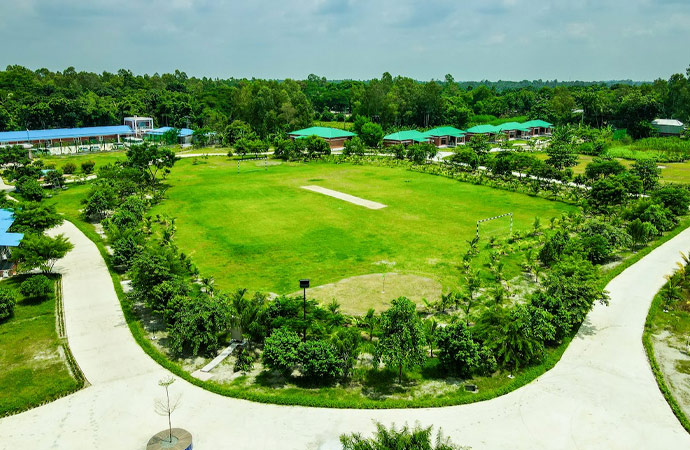 Cleanse Your Inner Self With A Scenic View
What can be better than relishing the magnificent and picturesque view with your family or friends by your side? Relax in the breathtaking scenic beauty of Dera Resort & Spa and have those conversations you couldn't before with loved ones.
The tranquility of the Dera Resort & Spa will surely ease up the stress you built up. Take a break from adulthood and soak up in the sun leaving behind all those responsibilities for a little while.
We believe in creating memories. With the unfounded pleasure and luxury amidst nature, you will surely have lasting memories to cherish.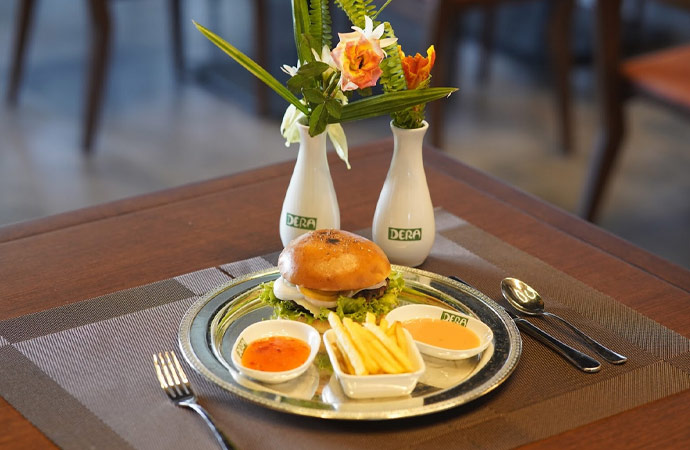 Delicious Food for Mood Booster
People say a happy tummy equals a good mood. Whether it's a corporate picnic, a family gathering, or simply a friend's outing for the day, delicious food always puts you in a joyful spirit. People bond over good food, share their thoughts and make memories while having a flavourful meal.
Our huge diversity of delish food is definitely a mood booster. We are here to satisfy your taste bud with our regional food to exquisite Thai and Chinese food. You can choose from a variety of dishes from our mouth-watering buffet dishes. The Dera Resort & Spa offers you a fine dining experience of delicious lunch and evening snacks.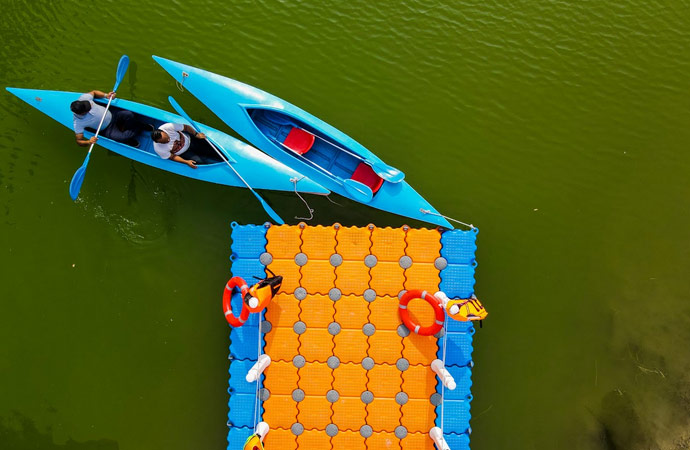 Feel The Sense of Being Alive with Our Outdoor Activities
Being stuck in our daily busy life, we forget what it is like to be outdoors. Surrounded by nature and with your loved ones, you can have an escape from your busy lifestyle and get a break to enjoy letting the inner child out.
Observe a breathtaking landscape with freshwater streams and winding roads while soaking in beautiful nature. Or get a bit active with our boating and cycling options.
Don't forget the kids! Kids nowadays are so engrossed in mobile phones and tablets that they don't know the real fun of the outdoors. Engage them in our play zone or take them out in the playground. Our mini zoo will definitely get their attention.
Make your bones and muscles strong while playing football, tennis, and badminton at Dera.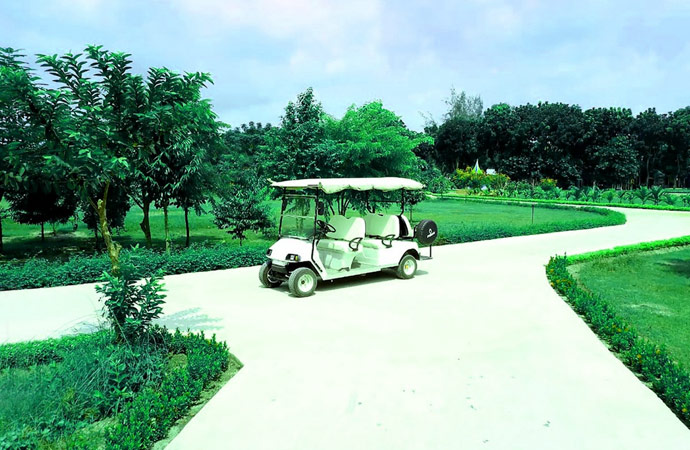 Enticing Packages of Dera
Dera Resort and Spa offers a unique and luxurious experience in the most scenic areas of Bangladesh. Our top-notch accommodations will leave you with a satisfied smile. We give you a break from the daily grind and give you the chance to unwind in lovely surroundings with lots of activities. We provide a variety of packages to ensure your maximum comfort and unforgettable experience. Our packages include:
Make Wonderful Memories at Dera
If you are thinking of taking a break and planning a picnic then Dera Resort & Spa is the ideal choice for you. With charming scenery, flavorsome food, and top-class amenities, we provide you with all the perfect picnic facilities. Our knowledgeable and competent staff are always there to help you with any kind of assistance. From corporate picnics to family outings, we plan and execute each one with utter professionalism. So, create a long-lasting memory at Dera Resort & Spa and contact us to arrange a picnic today!